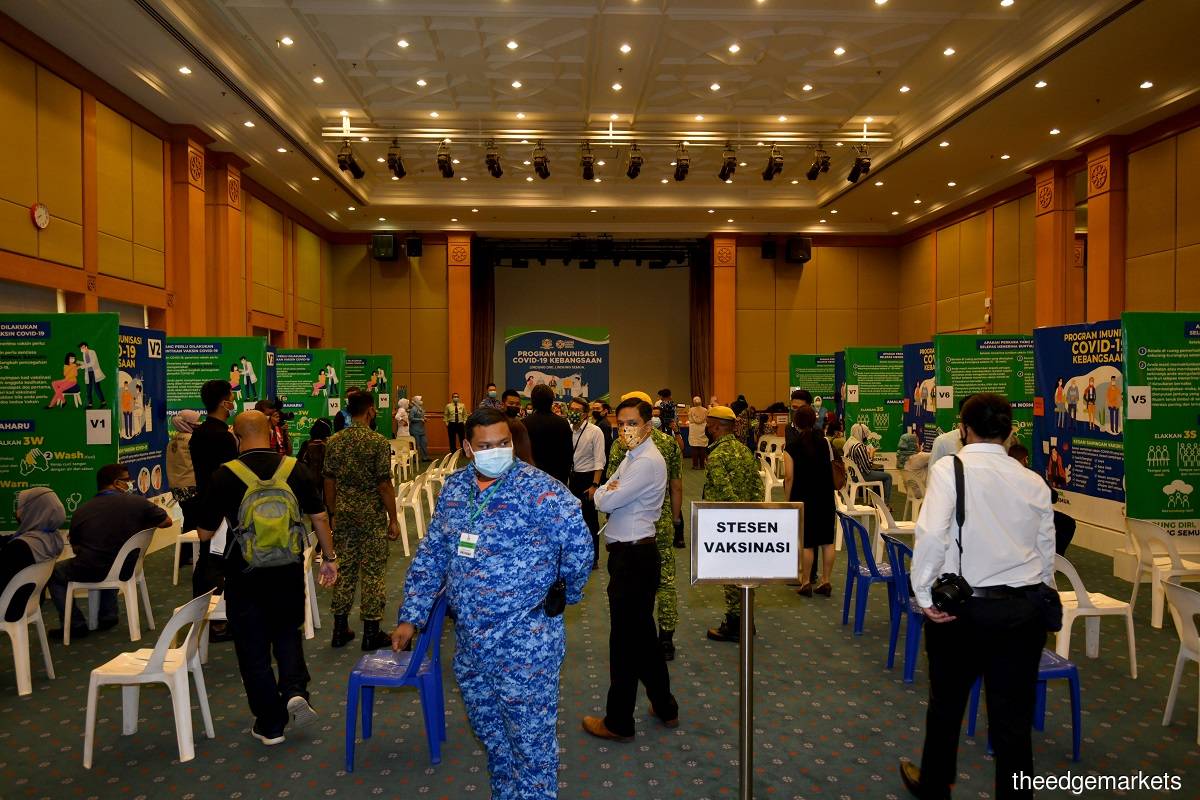 KUALA LUMPUR (June 11): Malaysia administered 157,949 doses of vaccine yesterday (June 10), marking the third consecutive day the country surpassed the 150,000 level, according to latest data from the Covid-19 Vaccine Supply Access Guarantee Special Committee (JKJAV).
It said 111,130 individuals received the first dose, while the remaining 46,819 individuals received the second jab yesterday.
Cumulatively, 4.10 million Covid-19 vaccine doses have been administered to date. 
1.27 million Malaysians have been fully vaccinated, while 1.57 million individuals have received only one jab.
Kuala Lumpur reported the highest number of individuals who had received their first dose at 483,363, followed by Selangor (418,048), Sarawak (267,248), Johor (265,985) and Perak (222,073).
Meanwhile, Selangor recorded 165,516 individuals who had completed their second dose of vaccination, followed by Sarawak (130,641), Johor (117,725), Perak (115,298) and Sabah (102,699).
Separately, Malaysia's daily number of confirmed Covid-19 cases dropped to 5,671 yesterday from 6,239 the day before, according to Health director-general Tan Sri Dr Noor Hisham Abdullah.
The number of active cases fell for the fourth straight day to 79,848 yesterday as the number of recoveries came in higher at 7,325 against the new infections. 
Meanwhile, 73 deaths were reported, with the number of patients in intensive care units (ICUs) climbing to a fresh high of 911 and 462 needing ventilators to breathe. The number of patients in ICUs is expected to remain elevated as they typically stay for seven to 14 days.