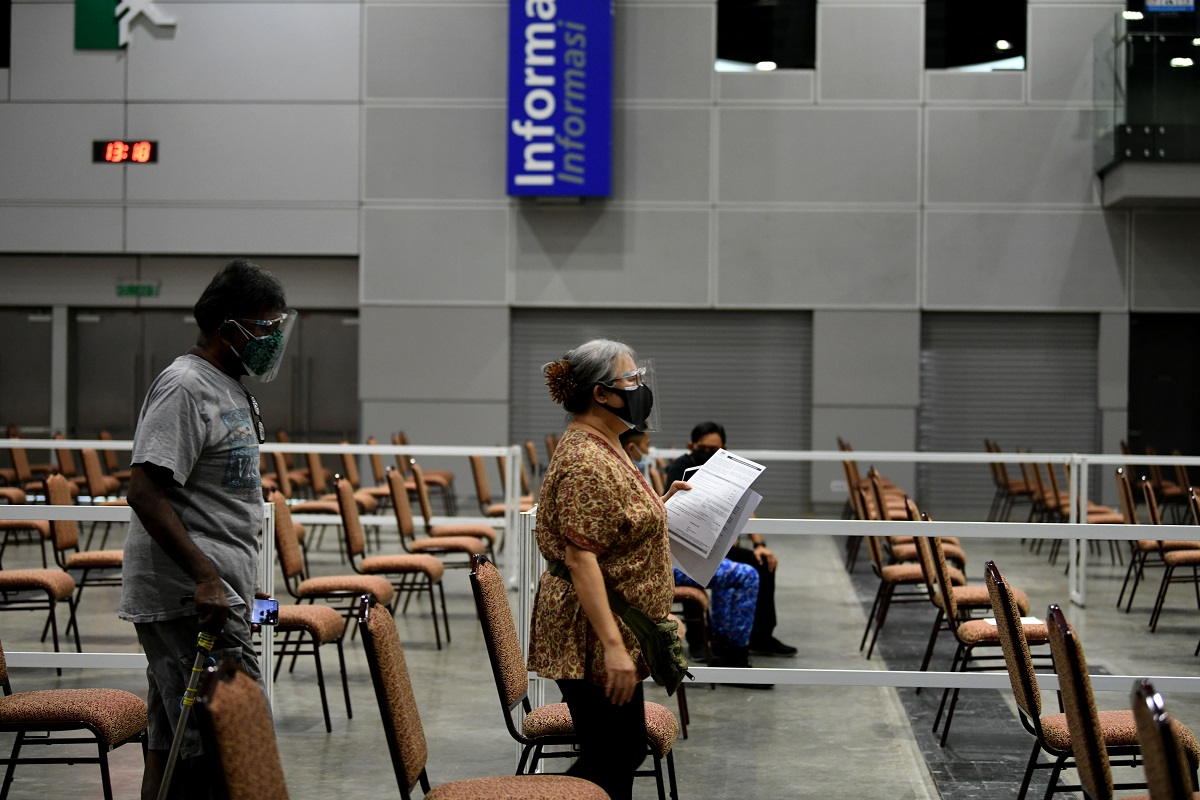 KUALA LUMPUR (June 14): A total 128,912 vaccine doses were administered yesterday (June 13), a decline from 133,804 recorded in the previous day, according to the latest data from the Covid-19 Vaccine Supply Access Guarantee Special Committee (JKJAV).
It said 102,208 individuals received their first dose yesterday, while 26,704 received their second jab.
The seven-day moving average of daily doses given stood at 130,842.
In total, 4.49 million Covid-19 doses have been administered to date. The seven-day moving average of total doses administered stood at 4.08 million.
1.36 million Malaysians have been fully vaccinated, while 1.77 million individuals have received only one jab. 
Kuala Lumpur reported the highest number of individuals who had received their first dose at 552,275, followed by Selangor (462,612), Sarawak (324,913), Johor (294,240) and Perak (235,068).
Meanwhile, Selangor recorded 174,302 individuals who had completed their second dose of vaccination, followed by Sarawak (149,227), Perak (131,350), Johor (130,202) and Kuala Lumpur (122,810).
Prime Minister Tan Sri Muhyiddin Yassin yesterday said the government is confident that Kuala Lumpur and Putrajaya will achieve herd immunity earlier than expected by August. 
He also said the government is currently working on a National Recovery Plan, which will outline its strategy and phased easing of restrictions.
Separately, Malaysia reported 5,304 new Covid-19 cases yesterday — down from 5,793 the day before — bringing the cumulative number of confirmed infections in the country to 657,508, according to Health director-general Tan Sri Dr Noor Hisham Abdullah.
There were 64 more Covid-19 related deaths, bringing the country's coronavirus death toll to 3,908. There were 917 patients in the intensive care unit (ICU), of whom 452 required breathing assistance.