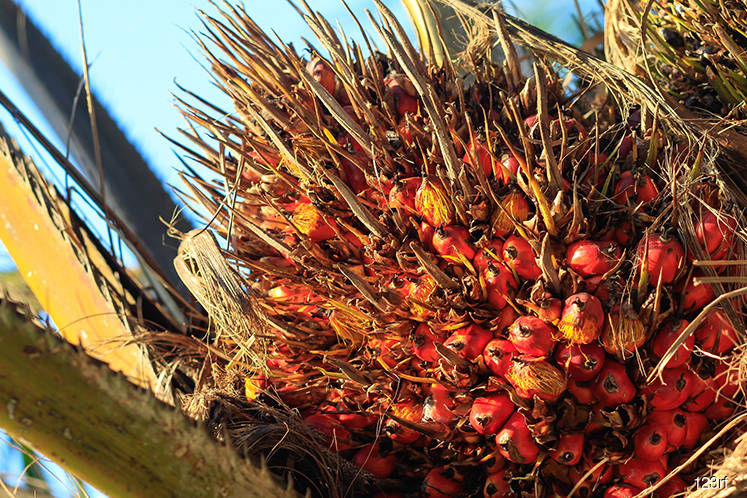 KUALA LUMPUR (Oct 11): Malaysia is addressing numerous 'inaccurate' interventions on the European Parliament's draft on the environmental impact of palm oil consumption and on existing sustainability standard that will be recorded by Friday.
"There are lots of claims or citations in there which we find are not 100% accurate or not generally relevant to the scenario in Malaysia. However, I don't want to elaborate them," said Malaysian Palm Oil Council chief executive officer Dr Kalyana Sundram.
"We have facts and figures to address the contention and elements. We can provide alternative facts and figures on the basis of intervention," he added.
Speaking to reporters at the Palm Oil Sustainability-EU Malaysia International Discourse, Kalyana said the draft report, originating from the European Union (EU) effort, was allegedly presented to a select audience on Oct 2.
The event, in conjunction with the 8th International Greentech & Eco Products Exhibition & Conference Malaysia, is co-funded by the EU and implemented by the EU-Malaysia Chamber of Commerce and Industry.
The 200-odd page preliminary report is related to a resolution that was introduced on April 4.
The resolution targeting palm oil by the European Parliament calls for the EU to discontinue the usage of vegetable oils in biodiesel by 2020 on the grounds that they were allegedly produced in an unsustainable manner leading to deforestation.
"There are a number of studies commissioned by the EU because what is important to the resolution is that the EU Parliament has no rule-making authority.
"This is the wish-list of the European members of Parliament. That wish-list is being translated and left in the hands of the European commissioners," he said.