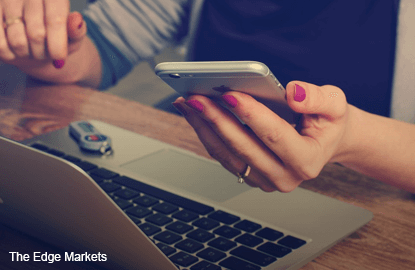 KUALA LUMPUR (Dec 14): Malaysia has an overall ranking of 3. Malaysia also ranks in the top 10 most affordable countries for iPhone, Android phones, MacBooks, PS4, iPad Minis, smart TVs and Apple watches, according to the Global Technology Price Index 2016.
Latin America based e-commerce platform Linio.com has today released the 2016-17 Technology Price Index comparing the cost of 14 popular electronic devices and brands, across 72 countries.
"With Christmas shopping season already in full swing, Linio undertook the research to better understand the global economic trends in the price of electronics.
"The Technology Price Index takes into account the cost of smartphones, laptops, games consoles, tablets, smart devices, and other gadgets, ranking the countries on the average cost of all products researched," it said in a statement today.
To conduct the research, Linio looked at the costs of all products in the study from several brick and mortar chain stores and smaller retailers in all major cities in each country.
The study also took into account average costs from at least three reputable online outlets in each country.
Taxes and other associated purchasing costs, minus delivery, were also accounted for.
Linio chief executive officer Andreas Mjelde Linio said that increasingly, the average citizen is a global one; and with a better understanding of global markets, comes empowerment to travel, shop and live smarter.
Linio said the results were calculated by researching the average retail cost, including taxes, of fourteen different popular devices, including Apple and Windows powered products, in 72 countries.
It said prices do not include cost of shipping, nor were sales or discounts taken into account.
"All currency conversions are accurate on Dec 1. Variations in price may exist due to currency fluctuations over time," it said.
Linio said it also polled 5,000 participants on owning and buying new technology.
It said the results revealed that 78.2% of respondents consider their smartphone to be their most important gadget.
Laptops came in second at 10.7%, followed by TVs at 3.9%, and gaming consoles at 2.7%.
"However, when asked which gadget they would prefer to receive as a Christmas present, the results were a lot more balanced, with a majority of 28.4% preferring to receive a laptop, 20.9% preferring to receive a smartphone, 15.7% a gaming console, 13% a tablet, 12.6% a TV, and 9.3% responding that they'd prefer to receive headphones for Christmas," it said.