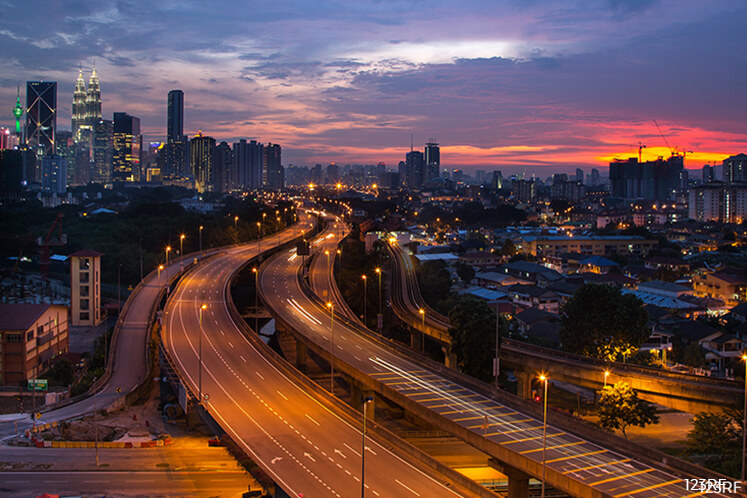 KUALA LUMPUR (Aug 13): AmBank Research expects Malaysia's gross domestic product (GDP) growth to be stronger in 2Q2019.
In a note today, AmBank group chief economist Dr Anthony Dass said Malaysia's industrial production (IP) rose 3.9% year-on-year (y/y) in June, slightly slower than May's 4.0% y/y, and below market consensus of 4.1% y/y.
Dass, who is also adjunct professor in economics at University of New England, Sydney, Australia, said although mining output grew strongly by 4.6% y/y in June supported by stronger natural gas output that compensated for the poor crude oil output, the slower gains from manufacturing, up 3.8% y/y, and electricity, up 1.7% y/y resulted in the slower overall gain in IP.
He added that despite reporting slower IP growth in the month of June, the overall IP output in 2Q2019 was stronger by 3.9% y/y from +2.7% y/y in 1Q2019 supported by both manufacturing and mining output that climbed 4.1% y/y and 3.3% y/y respectively during the quarter from 4.0% y/y and -2.0% y/y respectively in 1Q2019.
Dass said the manufacturing performance was in tandem with the manufacturing PMI survey result that showed production index falling for a second month in succession but the average for 2Q2019 of 48.7 was above that seen in 1Q2019 of 47.6.
"Likewise, both exports and imports in 2Q2019 on average grew by 0.2% and -1.2% compared with -0.7% and -2.5% in 1Q2019.
"Thus, underpinned by better 2Q2019 data reported by key economic indicators like IP, PMI, exports and imports, this shows that 2Q2019 GDP growth will be much stronger, estimated to be around 4.7–5.0% y/y from 1Q2019 GDP of 4.5%," he said.