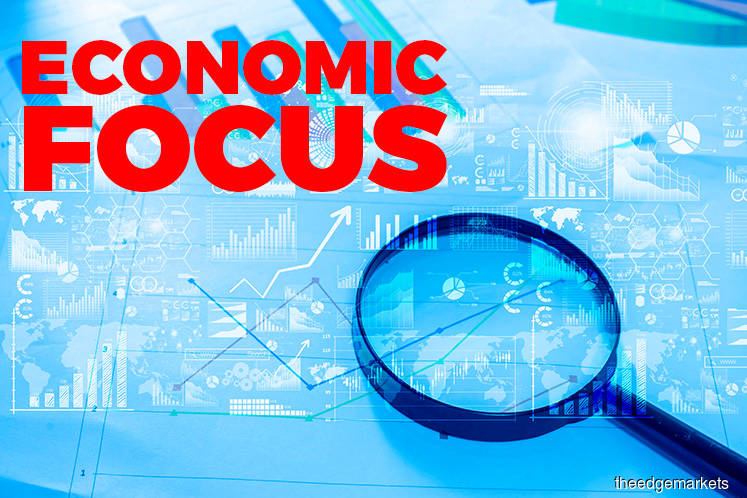 KUALA LUMPUR (July 15): AmBank Group Research expects Malaysia's manufacturing output should read above 4% in 2Q2019 and the gross domectic product (GDP) should grow faster to around 5%.
In a note today, AmBank chief economist and head of research Dr Anthony Dass said strong mining output from natural gas saw industrial production (IP) in May rising at the same pace as in April by 4.0% year-on-year (y/y).
Dass, who is also adjunct professor in economics at University of New England, Sydney, Australia, said that in addition, the strong mining output offset the moderate gain from manufacturing and electricity, which rose 4.2% y/y and 5.7% y/y respectively in May.
"Though the manufacturing sector will continue to experience challenges, namely firms that focus on exports where demand is weakening, the downwards pressure could possibly ease.
"Much depends on the possibility of headwinds from the external front softening and if there is support from domestic manufacturing activities," he said.
Dass said inventories have reduced as part of stock adjustment measures.
He said as a result of lower buying volumes, it has helped ease pressure on supply chains.
"Manufacturing players are focusing on cost control amid slower production growth while unfavourable exchange rate variations are leading to higher raw material prices, thus pushing up the overall operating costs.
"Taking into consideration of the average PMI reading for the 2Q2019 which is by far the highest since 3Q2018, and supported by an improvement in companies' future output expectations at the highest for five-and-a-half years, add to signs that the business environment has started to brighten again.
"On that note, we believe the manufacturing output should read above 4% in 2Q2019 and the GDP should grow faster to around 5%," he said.