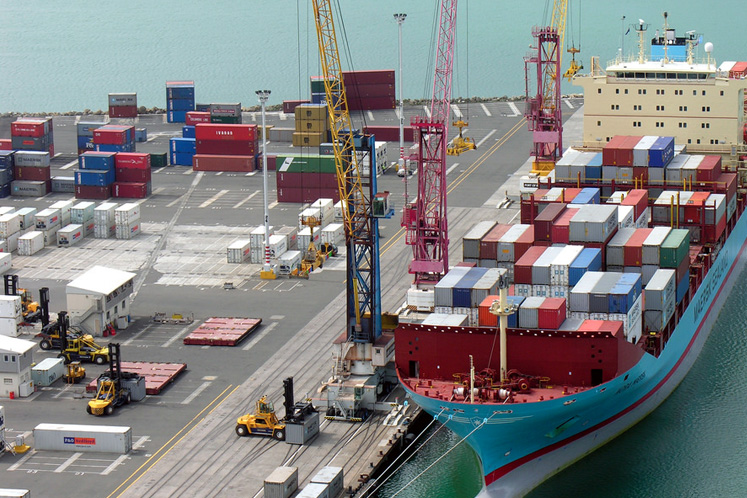 KUALA LUMPUR (May 12): Malaysia's economy is expected to have contracted for the first time in more than a decade in the first quarter (1Q) as the Covid-19 pandemic has wreaked havoc on private consumption and external demand.  
The median forecast from a poll of 21 economists was for gross domestic product (GDP) to decline 1% in January to March from a year earlier, the first contraction since the third quarter of 2009 during the global financial crisis.
Individual forecasts ranged from a GDP growth of 1.3% to a decline of 4.2%. The GDP data is due to be released tomorrow.
DBS senior economist Irvin Seah expects Malaysia to dip into a recession this year, starting with a subdued GDP growth of 0.8% in the first quarter.
In an economics note, Seah said Malaysia's first-quarter GDP data due tomorrow will likely look awful, mainly because of factors such as sharp plunge in oil prices and implications of the Covid-19 pandemic which are expected to exert a significant toll on the economy.
Other than the tourism and aviation industries that are struggling to stay above water, he also noted that domestic demand, both in terms of consumption and investment, will be further weighed down by the restrictive nature of the movement control order (MCO) and even weaker consumer sentiments.
"Concomitantly, the export sector is sandwiched between weak global demand and supply chain disruptions," Seah added.
With the domestic engines barely grinding ahead, coupled with immense external headwinds, Seah expects Malaysia's full-year GDP growth to be -0.5% in 2020.
While Bank Negara Malaysia (BNM) had forecast the economy to either shrink by up to 2% or grow marginally by 0.5% this year due to the pandemic, many others offered a far grimmer projection.
The prospect does not bode well, especially with the government deciding to extend the conditional movement control order (CMCO) for another four weeks.
CGS-CIMB research head Ivy Ng wrote in a note today that although the event was partially expected, it will continue to weigh down on travel-related industries, such as casinos and hotels, given the loss of business in the holiday season period.
Meanwhile, Ng pointed out traffic footfall of several popular retail malls in the Klang Valley remained less than half of the usual traffic despite more businesses opening recently.
With the implications of subdued business activities, the CGS-CIMB economics team forecast Malaysia's GDP to shrink by 4.3% in 2020.
Meanwhile, Hong Leong Investment Bank economist Felicia Ling, who forecast Malaysia's GDP growth to be -6% for the year, expects that private consumption could be further dragged by increases in unemployment in the coming months.
This comes as the recent online survey done by the Department of Statistics Malaysia (DOSM) showed that 69.9% of firms were only able to operate for up to two months of the MCO period if they had to pay full- or half-pay leave to workers.
In addition, 42.5% of firms felt that they would need over six months to recover, which could result in more worker lay-offs over a longer period.
Ling noted that the latest labour market report, which showed that the unemployment rate rose to 3.9% in March, may be under-represented as it did not capture those who were on no-pay leave or those not looking for jobs during the MCO period.
In terms of factory output, the DOSM said today Malaysia's Industrial Production Index (IPI) dropped 4.9% in March 2020 from a year earlier due to a decrease in all three components of the index.
Specifically, the IPI's manufacturing component fell 4.2%, while the mining and electricity segments declined 6.5% and 7% respectively.
Exports fell 4.7% in March as shipments declined across sectors and among trade partners, corroborating the most challenging economic outlook the country is facing in a decade.