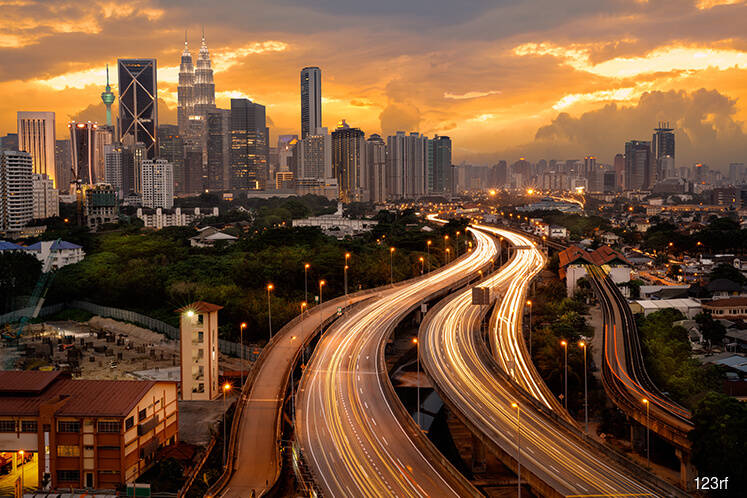 KUALA LUMPUR (May 14): MIDF Research has projected the country's gross domestic product (GDP) growth for the first quarter of 2019 (Q1 2019) at 4.3%, as economic activities are predicted to continue expanding at a moderate pace, amid resilient domestic spending as well as tepid external trade performance.
"Moving forward, we view continuous expansionary momentum particularly with solid domestic demand, lower overnight policy rate (OPR) effects, stable job market, low inflationary pressure and gradual pick-up of commodity prices this year.
"We expect the economy to expand by 4.3 per cent year-on-year (yoy) in Q1 2019," said the research firm in a note today.
However, it said economic sentiments are pointing downwards.
"Both MIER's (Malaysian Institute of Economic Research) consumer sentiment index (CSI) and business condition index (BCI) continue hovering below the 100-threshold line during the first quarter. CSI is at a five-quarter low of 85.6 points and BCI is at nine-quarter low of 94.3 points.
"Referring to the leading indicators and fading signs of optimism, Q1 2019 GDP growth is expected to record lower than the previous quarter," it said.
On the broad economic landscape, MIDF Research said rising trade tensions between the US and China would impede the progression of global growth as well as trade flows and remain as downside risks to export-oriented countries, including Malaysia. 
There would be a slowdown in external trade flows, it added.
Malaysia's total exports contracted in February 2019 and March 2019 particularly dragged by tepid re-exports activity, which shrank by 11% yoy, the first contraction after nine-straight quarters of robust growth, whereas domestic exports stay on a healthy pace of 1.7% yoy in Q1 2019.
"On a positive note, trade surplus widened to a nine-year high at RM36.9 billion," it added. — Bernama