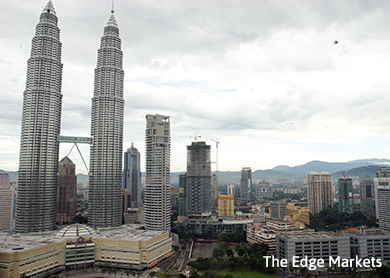 KUALA LUMPUR (May 29): Malaysia's April consumer price index (CPI) grows twice as fast as at 1.8% in April compared with barely 0.9% in March, mainly due to the implementation of the goods and services tax (GST).
In a statement today, Bank Negara Malaysia said eleven out of twelve categories of consumer goods and services registered higher rate of inflation in April compared with March.
"These price increases were most evident in the food and non-alcoholic beverages, communication and miscellaneous goods and services categories," the central bank stated.
The food and non-alcoholic beverages category represent the highest weightage of 30.3% among the twelve other categories in the CPI basket. The category's inflation growth was 3.15% on-year in April, as compared with 2.27% in March, according Bank Negara today.
On the other hand, communication category's inflation growth rate was 2.35% last month, in contrast to a retraction of 0.92% in March.
Meanwhile, miscellaneous goods and services category's inflation topped at 4.08%, highest since January this year.