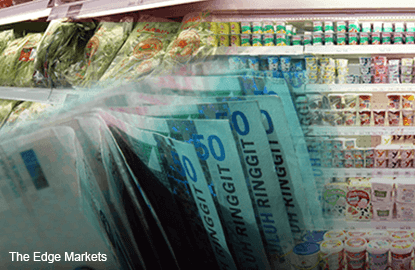 KUALA LUMPUR (Jan 20): Malaysia's inflation, as measured by the consumer price index (CPI), climbed 2.7% in Dec 2015, from a year earlier. The CPI rise was largely on costlier alcoholic beverages, tobacco, food and health services, as transport cost fell.
The Statistics Department said in a statement today that full-year CPI increased 2.1% from a year earlier.
On a monthly basis, the CPI was unchanged from the preceding month. In November, the inflation gauge rose 2.6% from a year earlier.
December's 2.7% on-year CPI rise was in line with consensus median growth forecast at 2.7%, based on a Reuters' survey.
Reuters, quoting economists, reported fuel prices fell in December, but a 40% tax hike on tobacco products imposed by the government in the previous month, have continued to drive inflation.
The country's inflation rate rose after the government introduced a 6% Goods and Services Tax (GST) in April, but has been below 3% since September.