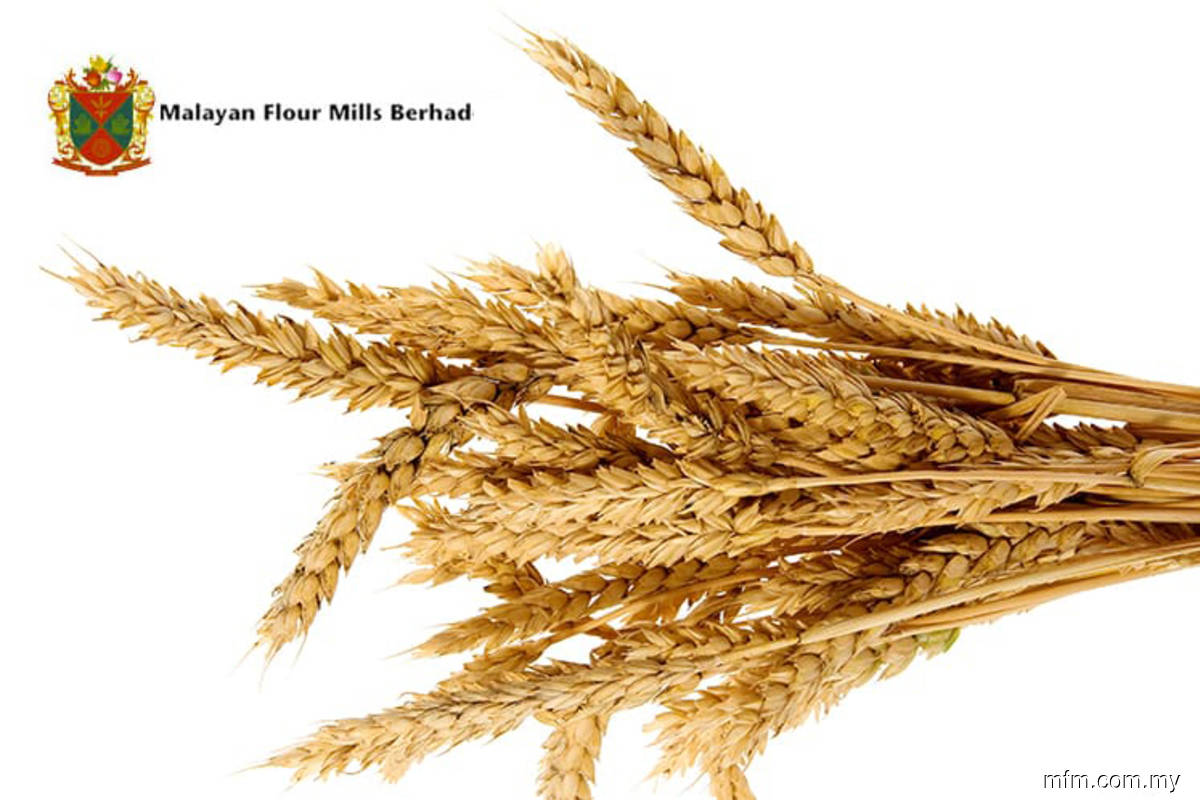 KUALA LUMPUR (Aug 10): Malayan Flour Mills Bhd's (MFM) partially owned Dindings Poultry Development Centre Sdn Bhd (DPDC) said that Malaysia Competition Commission (MyCC) has proposed to impose a financial penalty of RM70.02 million in the event that DPDC is found to have infringed the Competition Act 2010.
In a Bursa Malaysia filing on Wednesday (Aug 10), MFM said DPDC strongly denies the allegation of any infringement of the provisions of the Act as mentioned in the proposed decision.
"However, in the event of any findings to the contrary, MyCC has proposed a financial penalty equivalent to 10% based on the relevant turnover and based on MyCC's calculation for the alleged period which amounts to RM70.02 million.
"DPDC denies that it is liable for the said penalty and refutes the basis of the calculation applied by MyCC," it said.
MFM added that DPDC continues its business operations as usual and that currently there is neither financial nor operational impact on the group.
The wheat flour milling company was providing additional information in relation to the notice of the proposed decision.
MyCC initiated an investigation into five feed millers recently in relation to concerted practices of price fixing of poultry feed, after which it issued a notice of proposed decision on its provisional findings on Aug 5.
MFM said DPDC is to submit a written representation to MyCC in its defence of the notice of the proposed decision by 12pm noon on Sept 20.
"The company would like to state that at this juncture the proposed decision is not final nor conclusive. MyCC has in its press statement dated Aug 5 highlighted that its findings are provisional and it should not be assumed that DPDC has broken the law at this stage," said MFM.
Similarly, on Wednesday, PPB Group Bhd's 80%-owned FFM Bhd, one of the other five feed millers recently issued a proposed decision by MyCC, said that MyCC has proposed to impose a financial penalty of RM46.36 million on FFM.
Just a day before, on Tuesday (Aug 9), Leong Hup International Bhd's unit, Leong Hup Feedmill Malaysia Sdn Bhd (LFM), said that MyCC had proposed to impose a financial penalty of RM157.47 million on LFM in the event LFM was found to have infringed the Competition Act 2010.
Leong Hup has the highest proposed financial penalty among the three Bursa-listed companies named in relation to the alleged infringement.
MyCC said that it had provisionally found five enterprises to have infringed Section 4 of the Competition Act 2010 by entering into anti-competitive agreements and/or concerted practices in increasing the price quantum of poultry feed that contained soybean meal and maize as its main ingredients, between early 2020 and mid-2022.
Apart from the three listed companies, the others named were Gold Coin Feedmills (M) Sdn Bhd, under Gold Coin Group, and PK Agro-Industrial Products (M) Sdn Bhd, under CP Malaysia.
Following MyCC's disclosure on Aug 5, MFM on Monday (Aug 8) said it strongly denied the allegation of said "infringement which is without merit" and intended to defend such unfounded allegation vigorously.
The company said the announcement by MyCC was arbitrary and unilateral and without any merit or basis.
MFM's shares closed half a sen or 0.81% lower at 61 sen on Wednesday, giving it a market value of RM622.1 million.
Read also:
Tycoon Robert Kuok's 80%-owned FFM faces RM46.36 mil fine if breached Competition Act
Leong Hup's unit to be fined RM157.47 mil if found to have infringed Competition Act 2010
Leong Hup, PPB reject MyCC's findings that their units engaged in fixing poultry feed prices
Five feedmillers provisionally found to infringe Competition Act 2010, says MyCC