This article first appeared in The Edge Malaysia Weekly, on March 8, 2021 - March 14, 2021.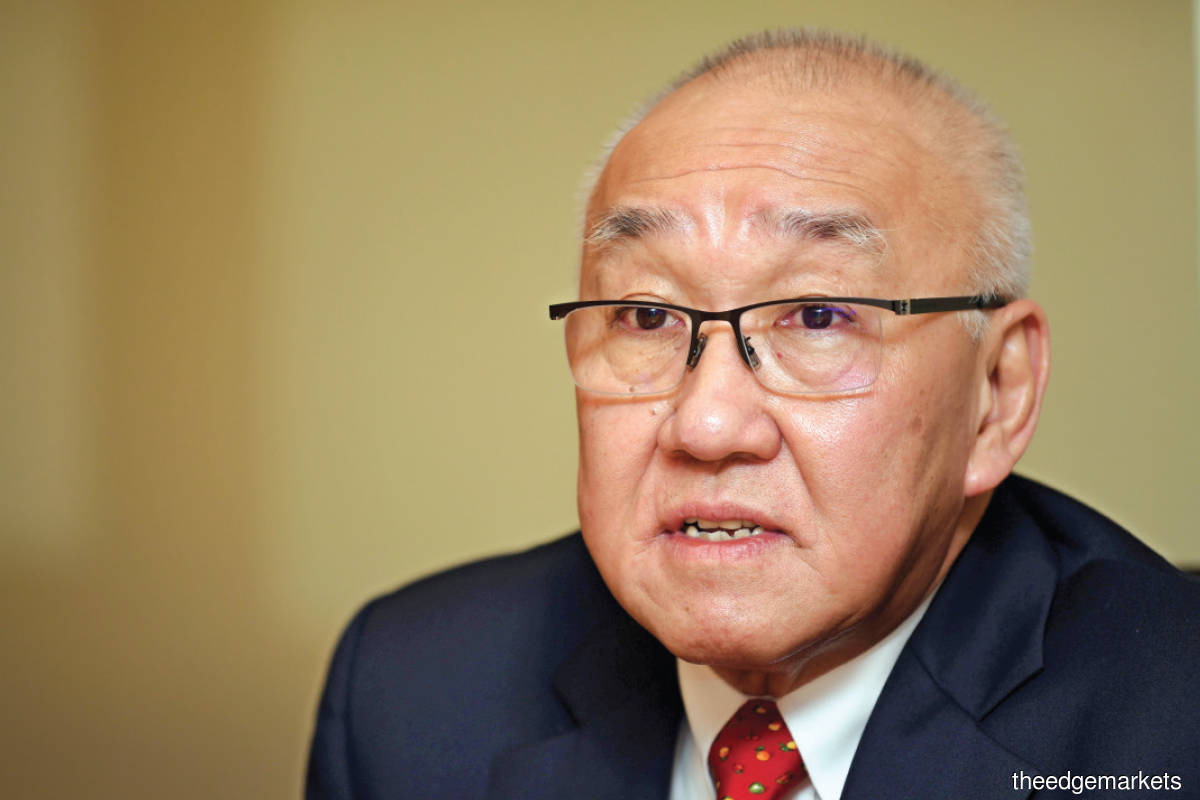 MALAYAN Flour Mills Bhd's (MFM) milling operations in Vietnam, Indonesia and at home are churning out steady profits even with the ongoing Covid-19 pandemic. However, the same cannot be said for the group's poultry business.
MFM's poultry business has been in the red for three years, dragging down the group's earnings performance, no thanks to the saturated domestic market, in which poultry farmers are vulnerable to the fluctuations in live bird prices.  This business segment incurred an operating loss of RM70 million in the financial year ended Dec 31, 2020 (FY2020), versus RM31.94 million a year earlier.
Now, US-based Tyson Foods Inc is buying a 49% stake in a subsidiary of MFM, Dindings Supreme Sdn Bhd, for RM420 million cash. Tyson Foods is the world's second largest processor and marketer of chicken, beef and pork, and exports to more than 100 countries. Its brands include Tyson, Jimmy Dean and Sara Lee.
MFM shareholders should be cheering the news as the group will have a third party to shoulder part of the losses incurred by the poultry business. But having Tyson Foods as a partner is certainly more than just sharing the losses or turning around the operation.
MFM managing director Teh Wee Chye, who is the largest shareholder of the company with 11.82% equity interest, tells The Edge that the partnership will be a game changer for its poultry business and he is confident it will be profitable in FY2022.
According to Teh, the merits of the deal are far more than just turning around the poultry business. The tie-up with the US giant will possibly put MFM into the global poultry supply chain, particularly in halal markets such as the Middle East. Also, the company will be able to expand its poultry processing operation with a ready customer — Tyson Foods.
In short, MFM will be able to climb the value chain to earn better profit margins, compared with selling live birds to wet markets. Teh points out that the company will be supplying to Mac Food Services (M) Sdn Bhd, whose customers include McDonald's Malaysia.
"With Tyson, we can fast-track our entry into the product processing business, which is essential for us. Otherwise, we will be caught in a saturated local market, where we will continue to have exposure to the live birds market. We want to focus more on value-add and reduce the volume of our traditional business [of selling broilers], which has become very price-sensitive," he says.
"While we own only 51% [equity interest in Dindings Supreme], in the bigger picture, the smaller stake will be [worth] more than the 100% stake we previously held as we believe the pie will grow. That is why we were willing to sell the substantial 49% stake to Tyson."
The US giant has been granted an option to buy another 11% in Dindings Supreme, meaning that MFM's stake will be trimmed to 40% when that happens.
This strategic partnership with Tyson Foods means that MFM will be exposed to greater opportunities, given the former's extensive network in the global market. Both companies view the partnership as "synergistic" as MFM will be able to tap into Tyson Foods' know-how and global branding while the US company will be able to take advantage of MFM's halal certification to serve the halal market.
"We are confident that the future will be better. 2020 was a challenging year for many companies, including MFM's poultry business, but at least we can see the light at the end of the tunnel," says Teh.
He notes that Tyson Foods sees great growth potential in Asia, including Southeast Asia. MFM already has a foothold in Vietnam and Indonesia, and he does not rule out the possibility of exploring the poultry markets in these countries in the future. "Tyson wants to grow its international business from nearly US$6 billion to US$9 billion, and we are going to be part of that growth."
The poultry business currently makes up 30% of MFM's total revenue. Teh expects the ratio to change as he sees the sales volume increasing significantly over the next two years with its new primary poultry processing plant, which has the capacity of processing 280,000 birds a day. The plant commenced operation in December 2019.
"Strategically, the key thing is to maximise the capacity utilisation of the new primary processing plant," he says, adding that he expects the plant to reach full capacity by 2023.
The recently formed partnership needs to iron out many details, including the setting up of a new further processing plant that will allow the subsidiary to produce ready-made poultry-based food products. According to Teh, this processing plant is scheduled for completion by 2023, with triple the capacity of its existing plant.
The poultry business will continue to be in the red for FY2020, dragged by unfavourable live bird prices as demand has fallen by 20% to 30%, says Teh. The Covid-19 pandemic has dealt a "huge blow" to the demand for chicken as the government had put a stop to wet market operations, banquets and eateries, he explains.
"We view Tyson's entry as a shareholder in MFM's poultry business positively as the company will be able to leverage Tyson's global customer network in the future. The poultry integrated plant in Lumut will also benefit from having Tyson as an off-taker. This will help boost sales volumes and earnings of the poultry plant," says AmInvestment Bank Research.
Having said that, it is worth noting that there are several milestones that MFM needs to achieve to receive the full proceeds of RM420 million cash. For a start, it will receive an initial amount of RM140 million.
However, the second instalment of RM140 million will only be paid if the poultry business achieves an Ebitda of RM141 million in FY2022. The third instalment of RM140 million will be made if the business achieves an Ebitda of RM173 million in FY2023.
Strong growth potential in Indonesia and Vietnam
While the pandemic has struck MFM's poultry business hard, its flour milling business in Malaysia, Indonesia and Vietnam has not been adversely impacted. Its flour milling business saw a 7.4% increase in operating profit to RM123.17 million in FY2020, from RM114.69 million a year earlier.
Teh notes that the growth rate of the flour milling business in its home market has slowed, but is now growing organically. Nevertheless, MFM is riding the strong growth in Vietnam and Indonesia as the flour consumption per capita there remains low. In Indonesia, the current consumption of flour is 28kg per capita, with the potential to grow to 40kg.
"There are not many countries in Asia where you see growth potential. Myanmar is one, but the political situation there is getting very complicated," says Teh when asked whether MFM plans to expand its footprint.
MFM's share price climbed to 85 sen last Thursday from 64 sen at the start of the year. The stock touched a two-year high of RM1.03 following news of Tyson Foods' entry as a shareholder.
AmInvestment Bank Research has a "buy" call on the counter, with a target price of RM1.33, representing an upside of 55% from last Thursday's close. The research outfit forecasts MFM's revenue to come in at RM4.02 billion and RM4.22 billion in FY2021 and FY2022 respectively, with a net profit of RM65.5 million and RM99.5 million.