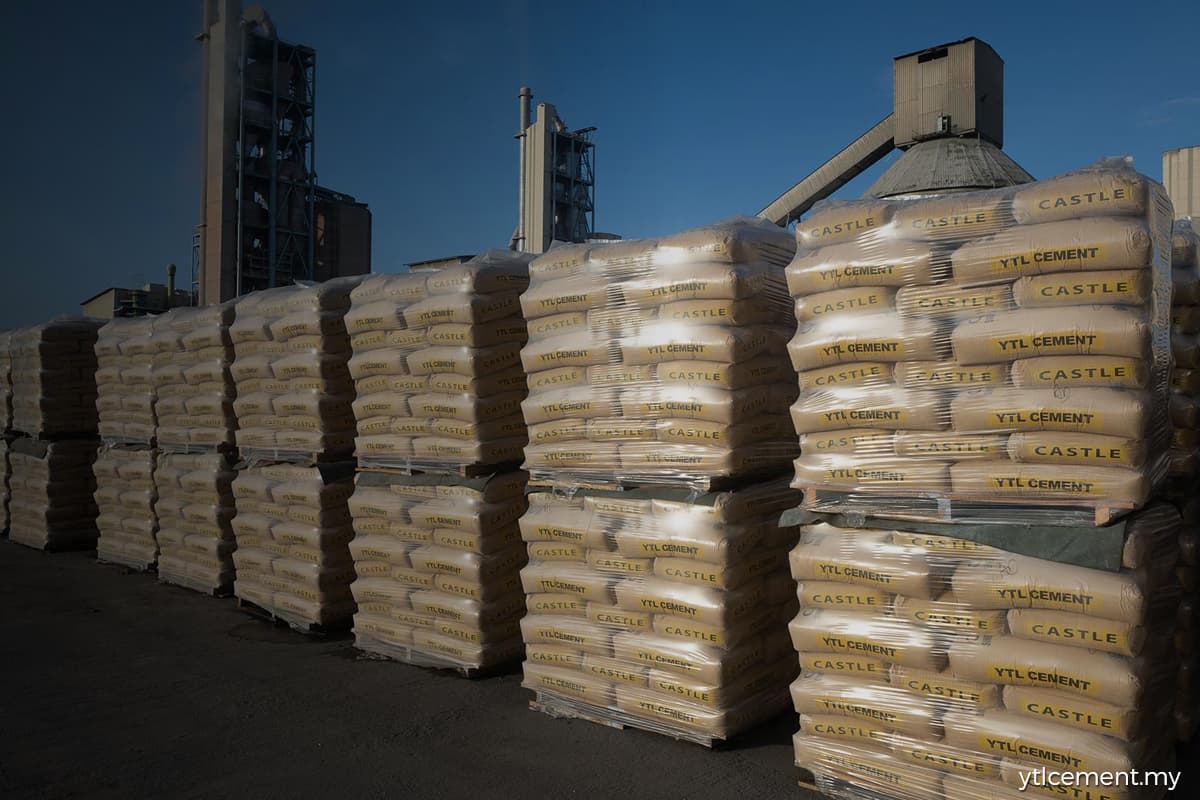 KUALA LUMPUR (Oct 29): Malayan Cement Bhd executive chairman Tan Sri Francis Yeoh Sock Ping said the investments and improvements made after YTL Cement's acquisition of Malayan Cement in 2019 had gained traction and are yielding results which will continue to deliver positive financial returns.
He said in the group's 2021 annual report released on Friday (Oct 29) that more than two years after the acquisition of Malayan Cement and its subsidiaries by YTL Cement, both companies continued to streamline their operations and maintained a position of leadership within the Malaysian cement and building material industry.
"As a result of these integration efforts, Malayan Cement has delivered a commendable performance on both the financial and operational fronts with a profit for the full year under review, following several years of losses," he added.
Despite a challenging market this year, he believes the enlarged Malayan Cement is expected to carry on in the same trajectory.
Malayan Cement embarked on the acquisition of YTL Cement's entire cement and ready-mixed concrete businesses in Malaysia for a consideration of RM5.16 billion during the year under review.
Malayan Cement received shareholders' approval for the proposal in August and the acquisition was completed on Sept 21.
"This is a natural progression towards increasing the size of our cement and ready-mixed concrete businesses, bolstering profitability and value enhancement going forward," said Yeoh.
Meanwhile, Malayan Cement managing director Dato Sri Michael Yeoh Sock Siong said the short-term business outlook for the rest of 2021 is subdued and dependent on the country's management of the Covid-19 pandemic.
However, he added, the ramping up of vaccination levels across the country is encouraging and a step in the right direction towards a full recovery.
He opined that the National Recovery Plan announced on June 15, which outlines a four-phase exit strategy from the Covid-19 crisis, is expected to bring about improvements to the economy and the construction sector in the medium to long term.
"For the latter, the business outlook is positive. Malaysia is a relatively young nation with a high urbanisation rate, factors which we believe will drive demand for housing and thus infrastructure requirements," he said.
Moving forward, he said, the company will continue expanding its revenue streams.
"The export market outlook shows potential and our Langkawi facility, Malaysia's only deep-sea cement terminal, is well placed to capitalise on this uptick," he added.
Moreover, he said, the company will focus on developing its products and expanding its waste management offerings and co-processing activities.
"It is also our intention to invest in digitalising our processes and business in anticipation of the future," he said.
Building on the fundamentals and values of the company, he is looking forward to a better year ahead as the country recovers from the impact of Covid-19.
At 10.38am on Friday, Malayan Cement had risen two sen or 0.67% to RM3.01, valuing the group at RM3.92 billion.