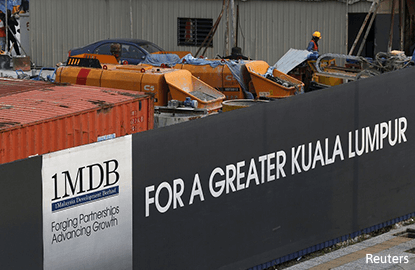 (Oct 9): The group of prominent Malays, G25, today voiced their support for the probe into state investor 1Malaysia Development Berhad (1MDB) to be completed without delay to remove the element of political instability arising from allegations of mismanagement related to the firm.
In a statement today, group member Zailah Ismail also supported the call by the Malay rulers to book those found guilty of fraud and other criminal acts in 1MDB scandal.
G25 also repeated its call for the independence and integrity of public institutions to be sustained, namely the Parliament's Public Accounts Committee, the Attorney-General's Chambers, the Malaysian Anti-Corruption Commission, Bank Negara and the police, so that investigations into 1MDB can be seen as credible in the eyes of Malaysians and the international community.
"The integrity of all our public institutions, including the civil service must be raised as they play a crucial role in the administration of law and order in the country."
G25 also urged the Conference of Rulers to give urgent attention to reforms in the judiciary and other institutions of law and order.
It appealed to the rulers to call for urgent efforts to be made by the government to uphold the constitutional principles of checks and balance among the monarchy, Parliament, the executive, judiciary and administrative institutions in order to strengthen democracy and to prevent another scandal such as the one 1MDB was embroiled in.
"G25 believes that with good governance, we can prevent our country from getting into one crisis after another, the most serious being the crisis of confidence that we are currently facing." – The Malaysian Insider