This article first appeared in The Edge Financial Daily, on April 20, 2020.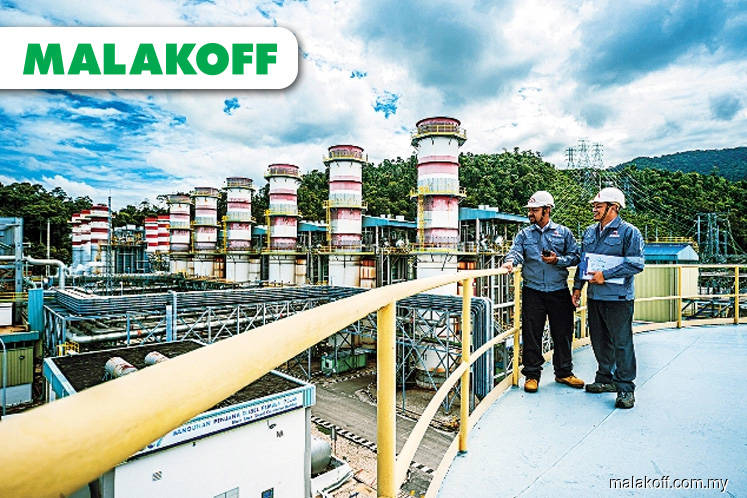 Malakoff Corp Bhd
(April 17, 87.5 sen)
Hold with a target price (TP) of 95 sen: We resume coverage of Malakoff Corp Bhd with a "hold" call and a sum-of-the-parts-based (SOTP) TP of 95 sen. The current dividend yield of 6.8% would likely provide some downside protection to its current share price.
Given that 18% of Malakoff's capacity of 5,393MW that is contributing to the grid will be expiring in the next four years, it is crucial for Malakoff to seek new avenues of growth to mitigate this expiry. The acquisition of Alam Flora Sdn Bhd is only enough to compensate for the shortfall in profit from the recent disposal of the Macarthur Wind Farm. 
Given the change in the capacity build-up mix, bidding for new power plants will likely only occur in 2024 or 2025. Although the management is also actively pursuing opportunities in the renewable energy segment, the overall size of these projects is still insignificant despite the higher returns.
Despite the ability to secure some new renewable projects recently, most of the projects secured are relatively small in size as most of them have an installed capacity of no more than 30MW.
Given that most of the planned renewable energy projects in Malaysia for the next four to five years focus on large-scale solar projects, competition is likely to remain fierce and Malakoff does not have a clear advantage.  
Meanwhile, the acquisition of Alam Flora might provide the company with an edge in securing future waste-to-energy projects, but this is not a must-have condition.
Although the dividend yield at 6.8% might seem attractive to some, we do not think that the dividend per share is sustainable in the long run due to the expiring capacity in the next few years, which the management is trying to address. 
Our SOTP-based TP of 95 sen implies a price-to-book value of 0.85 times (still above -1 standard deviation of the historical average). We believe that its current share price is fairly valued and we resume coverage of Malakoff with a "hold" rating. A downside risk is unplanned outages of Malakoff's existing power plants, which have negatively impacted its profitability over the past two years. Meanwhile, if Alam Flora manages to sign up both Terengganu and Kelantan, there could be upside risks to our earnings forecasts. — Affin Hwang Capital, April 17