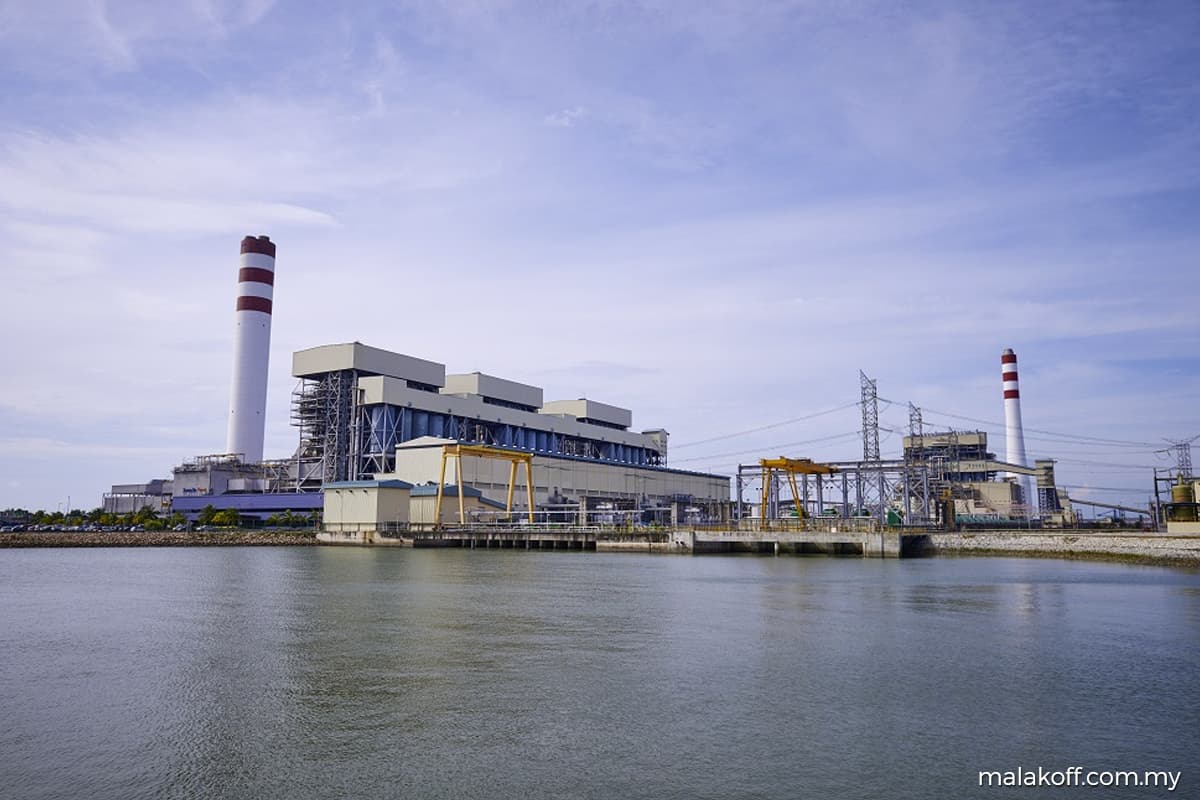 KUALA LUMPUR (Nov 24): Malakoff Corp Bhd reported today that third quarter net profit from continuing operations dropped 38% to RM50.8 million from RM82.49 million a year earlier as the power producer registered lower revenue and due to the absence of investment income from Malakoff Australia Pty Ltd (MAPL), which was disposed of in 2019.
In a statement to Bursa Malaysia today, Malakoff said revenue from continuing operations fell to RM1.48 billion in the third quarter ended Sept 30, 2020 (3QFY20) from RM1.82 billion.
Malakoff said revenue decreased "primarily due to lower energy payment recorded from Segari Energy Ventures Sdn Bhd".
For 9MFY20, Malakoff said cumulative net profit from continuing operations however rose to RM244.94 million from RM176.83 million a year earlier although revenue from continuing operations was lower at RM4.76 billion versus RM5.56 billion.
"As uncertainties on the speed of economic recovery heighten, the group continues to focus on enhancing its plant operational efficiency and cost-saving measures during this challenging period. Based on the foregoing, the group expects overall performance to remain satisfactory for the financial year ending Dec 31, 2020.
"The Covid-19 pandemic situation continues to weigh on the overall economy in countries across the world including Malaysia and by extension business concerns. The impact of the pandemic however, was not material to the group's operations and results for the financial period ended Sept 30, 2020. Nevertheless, the group continues to monitor and manage the group's operations as the Covid-19 situation evolves," Malakoff said.
Malakoff is venturing into waste-to-energy (WTE), biogas and biomass-based power plant operations. The group said it will participate in the bid for an 800-tonne per day WTE plant project in Bukit Payong, Johor, as part of the government's target to set up six WTE plants nationwide by 2025.
"The group continues to seek a larger role in the renewable energy (RE) sector in line with the government's target to increase the current RE capacity mix to 20% by 2025," Malakoff said.
At Bursa's 12:30pm break today, Malakoff's share price settled up one sen or 1.09% at 93 sen for a market value of about RM4.55 billion. The stock saw 302,900 shares traded.