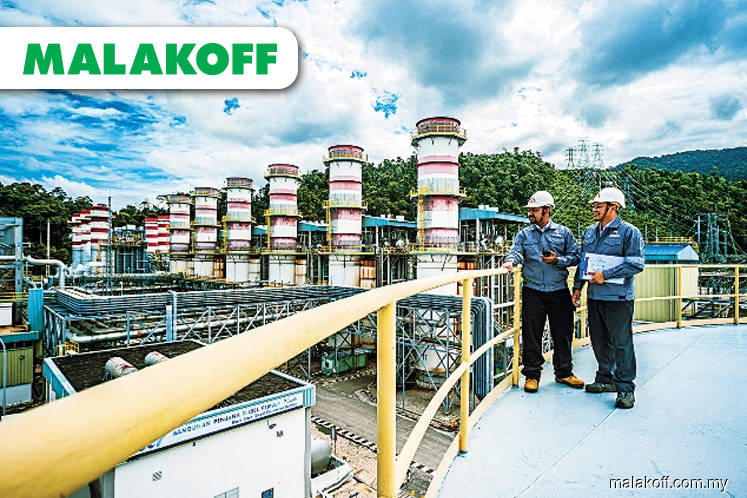 KUALA LUMPUR (Nov 23): Malakoff Corp Bhd said today third quarter net profit rose 30% to RM83.5 million from RM64.18 million a year earlier, mainly on lower income tax expense.
In a statement to Bursa Malaysia today, the electricity producer said revenue climbed to RM1.91 billion in the third quarter ended Sept 30, 2018 (3QFY18) from RM1.82 billion. Income tax expense fell to RM66.95 million from RM126.21 million, Malakoff's income statement showed.
Malakoff said revenue rose "primarily due to higher energy payment recorded from Tanjung Bin Power Sdn Bhd (TBP) coal plant on the back of higher applicable coal price as well as from Segari Energy Ventures Sdn Bhd given the higher dispatch factor and increase in natural gas tariff under the extended power purchase agreement. However, these were partially offset by lower energy and capacity payment at Tanjung Bin Energy Sdn Bhd (TBE) due to plant outage."
"Conversely, the group recorded profit before taxation of RM165.4 million, a 22.3% decrease from RM212.9 million reported in corresponding quarter ended Sept 30, 2017, primarily attributed to the compensation payment received from settlement of dispute with IHI (Corp Japan) over TBP's boiler failure recorded in the corresponding quarter of 2017 and lower contribution from TBE due to the plant outage," Malakoff said.
For the cumulative nine months (9MFY18), Malakoff said net profit fell to RM188.95 million from RM266.23 million a year earlier, while revenue was higher at RM5.46 billion versus RM5.34 billion in the previous year.
Looking ahead, Malakoff said Malaysia's Budget 2019 indicated a balancing of fiscal consolidation and growth, which augurs well for sustained domestic demand.
"This will provide a firm and robust footing for stronger electricity demand from the industrial and domestic sectors, hence serving as a catalyst for the group's earnings," Malakoff said.