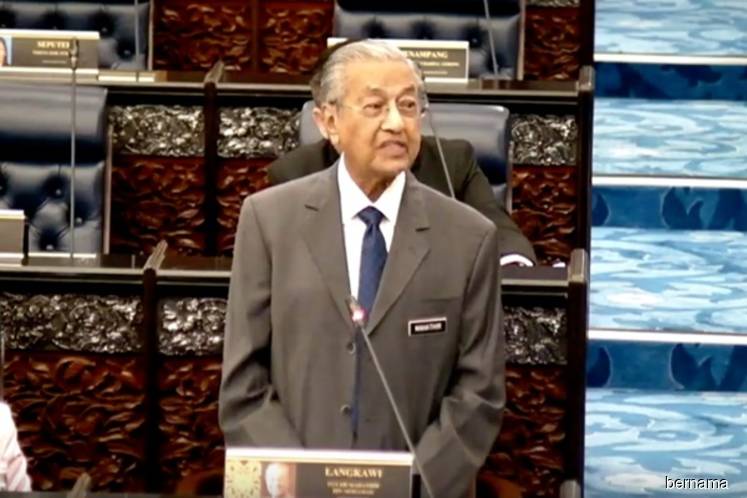 KUALA LUMPUR (April 4): Prime Minister Tun Dr Mahathir Mohamad says Putrajaya's decision to conceal the Council of Eminent Persons' (CEP) report is to avoid potential legal action against the government.
"There are mentions (of names) in the report, maybe (government) will be exposed to certain action. If they (CEP) are wrong then we will have to face court action against us. We have to be very careful about exposing this," he told a press conference at the Parliament lobby today.
"Because this is actually a private set-up to advise me and the government on what can be done and what cannot be done, but in the process they may be mentioning names and all that, which may expose the government to legal action," he added.