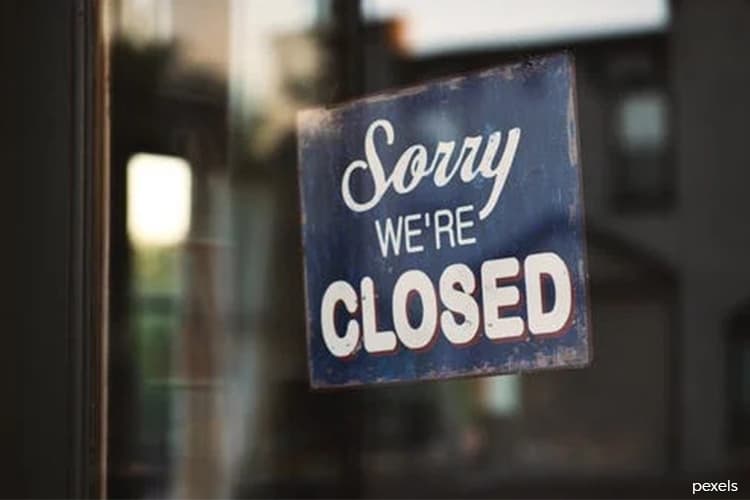 KUALA LUMPUR, (April  8): Some 30 to 40 per cent of employees in small and medium-sized enterprises (SMEs) are at risk of being laid off because they are not protected by the stimulus measures announced to deal with the impact of the Covid-19 pandemic, says the country's apex labour union group.
 
These workers, who are earning between RM4000 and RM8000, have been left out of the two economic relief packages announced for employers, who have now received billions of ringgit in assistance in less than a month, says Malaysian Trades Union Congress Secretary-General J. Solomon.
 
"The MTUC appreciates the government's need to introduce an additional stimulus package to help SMEs to mitigate the economic downturn caused by the Covid-19 pandemic," said Solomon in a statement yesterday.
 
He was commenting on the announcement of RM10 billion in stimulus measures for SMEs by Prime Minister Tan Sri Muhyiddin Yassin on Monday to cushion the impact of the Movement Control Order (MCO) which was put in place in mid-March to contain the Covid-19 outbreak.
 
This was a follow-up on the RM250 billion economic stimulus programme dubbed the Caring Package that he had unveiled on March 27.
Solomon noted that the latest measures included a six-month moratorium on retrenchment on employers who receive a wage subsidy. MTUC also welcomed the increase in allocation for the wage subsidy to almost RM14 billion from RM8 billion so that more workers can have job security.
 
"However, the wage subsidy only covers employees who earn RM4,000 a month or less in salary. The government has once again passed up the chance to address the plight of workers earning between RM4000-RM8000," the statement said.
 
"We must make it clear that while we appreciate the government giving these workers a one-off handout of RM1,000 under the Prihatin package, the money is hardly able to sustain them beyond two weeks or so," said Solomon.
 
What this category of workers urgently require is a firm commitment from government and employers that their jobs are safe, he said.
 
The workers who are not covered directly in any of the government rescue plans for SMEs are at the mercy of employers as a priority target for lay-offs or wage cuts to reduce overheads, said Solomon.
 
"Mass retrenchments remain a stark possibility for workers earning RM4000 to RM8,000. MTUC therefore strongly urges the government to ensure the wage subsidy scheme does not preclude these workers," he said.
To address this gap, MTUC called on the government to introduce an Emergency Employment Regulation to make retrenchment illegal for a stipulated period of time.
 
While these workers are not in the bottom 40% of the economy (B40), they work in urban centres such as Kuala Lumpur, Johor Baru and Penang where the cost of living is higher than the rest of the country, said Solomon. Their salary is hardly enough to sustain their families, he said, and salary cuts or any job loss would be catastrophic for them.  
 
Just three weeks since the MCO was introduced, MTUC has received about 300 complaints of Malaysian workers being forced or persuaded by employers to go on unpaid leave or take pay cuts, he said.  Workers whose contracts had expired were told to leave.  
 
The complaints mostly involved workers in sole proprietorship and family-owned businesses and the service industry, MTUC said. It believed the complaints were just the tip of iceberg and would increase in time. 
 
"This is happening with utter disregard to the government's strong warnings that employers must not lay off workers or cut their salaries during the MCO period," said Solomon.
 
As such, MTUC urged the government to take strict measures to protect the livelihood of all workers in the private sector, the statement said.
 
MTUC was also alarmed that under the stimulus measures for SMEs, employers could renegotiate their employment contract with workers, including an option for salary deductions and unpaid leave during the MCO. 
 
This was detrimental to the interests of workers who now risk wage cuts to their already smaller salary due to MCO which has denied them overtime and allowances, the statement said.
 
"We urge the government to revoke its green light for employers to review employment contracts and instead urge that the contracts are complied with," said Solomon.