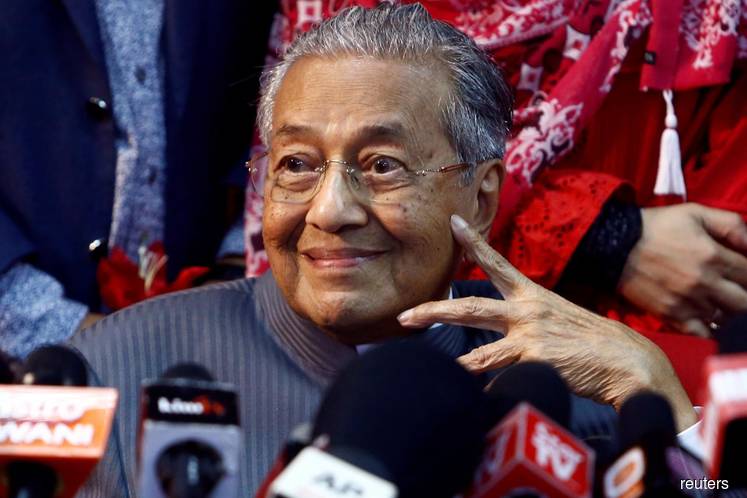 KUALA LUMPUR (Oct 15): The decision on whether or not to disclose the Council of Eminent Persons' (CEP) final report to the public can only be made after the report is fully reviewed by the government, said Prime Minister Tun Dr Mahathir Mohamad.  
In a written reply to Lim Kit Siang (PH-Iskandar Puteri) today, Dr Mahathir reiterated that the views of the CEP is not subject to consideration of the Cabinet or the Parliament. 
"The main purpose of the setting up of the council was to advise the government in the economic and financial fields and also other fields that should be given attention, depending on the situation from time to time.  
"CEP only acts as an advisory body which does not have any power or allocations under the Constitution or the laws of the nation," Dr Mahathir said.
"This means that the government is absolutely not bound to adopt any recommendations submitted by the CEP," he added in reply to Lim's question as to when the government intends to present the final report to the Dewan Rakyat for further discussion.  
The council was set up on May 12 and completed its task on Aug 19, he said. The final report is still being deliberated by the government. 
The CEP is chaired by former finance minister Tun Daim Zainuddin. The other members are former Bank Negara governor Tan Sri Dr Zeti Akhtar Aziz, former Petronas president and chief executive officer Tan Sri Hassan Merican, business tycoon Robert Kuok and economist Dr Jomo Kwame Sundaram.
On Aug 27, Jomo said the CEP report was never written with the intention of getting it published, citing sensitive content and suggestions. 
On May 12, Dr Mahathir said the CEP was initially meant to be dissolved upon the end of its 100-day service. However, he back-tracked on Aug 24, saying Daim will continue to head CEP. 
On Sept 11, Daim confirmed the council still exists, except that it no longer has weekly meetings.