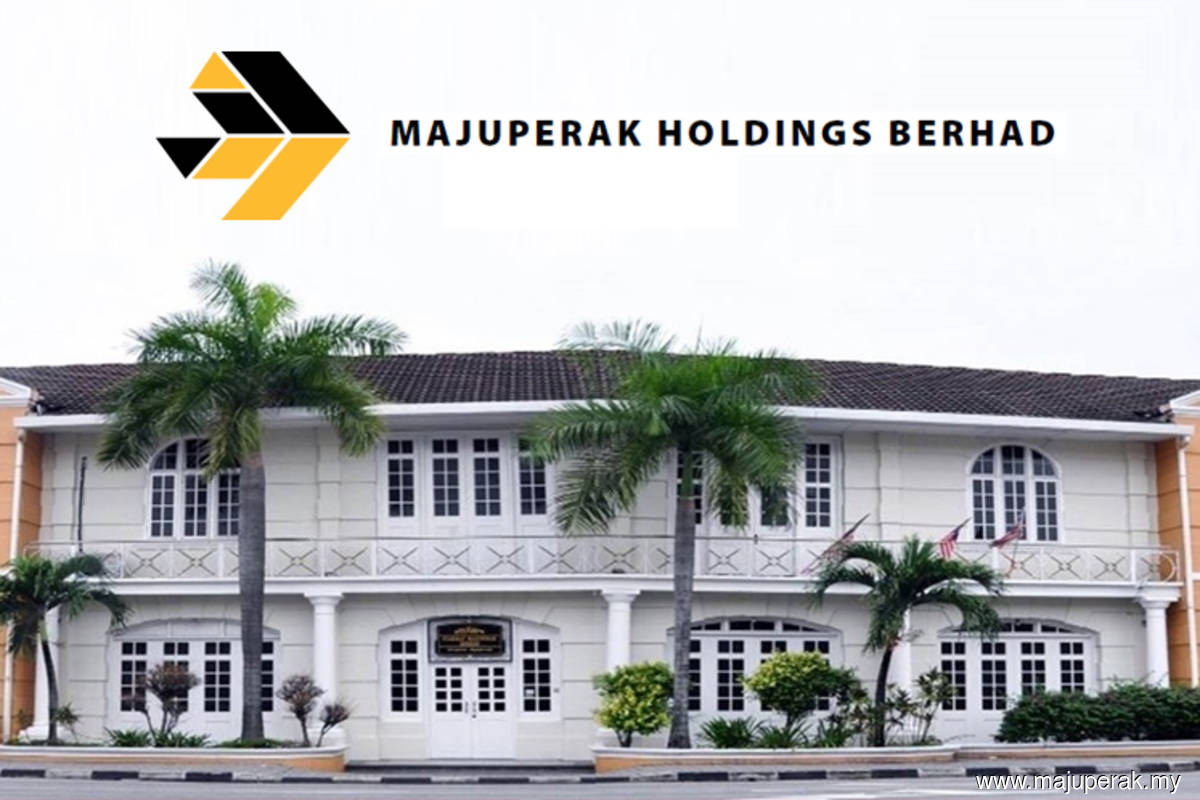 KUALA LUMPUR (Sept 5): Majuperak Holdings Bhd group chief executive officer cum executive director Nizran Noordin was told to go on garden leave starting last Friday (Sept 2), about two months ahead of the expiry of his service contract on Oct 31.
During Nizran's absence, chief financial officer (CFO) Syed Agil Syed Hashim, who was only appointed last Monday (Aug 29), is appointed as the acting group CEO to assume the day-to-day management, said Majuperak in a Bursa Malaysia filing on Monday (Sept 5).
Majuperak, which is mainly involved in property development, is 51%-owned by Perak State Development Corp (PKNP).
Other substantial shareholders include KUB Malaysia Bhd with a 5.1% stake and G Capital Bhd with 7.7% shareholdings.
Nizran was appointed as Majuperak's group CEO on Nov 1, 2019, and was appointed to the board as executive director on June 10, 2020.
Majuperak's 2021 annual report shows that Nizran was once a private secretary to the Perak chief minister, executive director of Epiweb Sdn Bhd, assistant manager of corporate finance at AmInvestment Bank Bhd, and internal audit executive with Park May Bhd. 
Majuperak's senior management is led by its executive chairman Datuk Redza Rafiq Abdul Razak, who is also the chief executive of PKNP.
As for Syed Agil, he joined PKNP as deputy chief executive in 2021, before joining Majuperak as general manager of corporate finance on July 1 this year, about two months ahead of his appointment as CFO.
Majuperak said Syed Agil, 50, has over 20 years of experience in senior management, corporate, finance, funding, business planning, and auditing in the accounting and corporate services profession. 
In 1995, Syed Agil joined KPMG (Kuala Lumpur) as an audit senior to perform audits in various industries including manufacturing, trading, oil and gas, hotel, and public listed companies. 
He then joined Multimedia Development Corporation as a finance manager for about six years before joining Malaysian Biotechnology Corporation in 2006, with his last position as chief investment officer.
Shares of Majuperak remained unchanged at 31 sen at market break, valuing it at RM88.17 million.
Read also:
Majuperak says CEO gone on garden leave based on mutual agreement