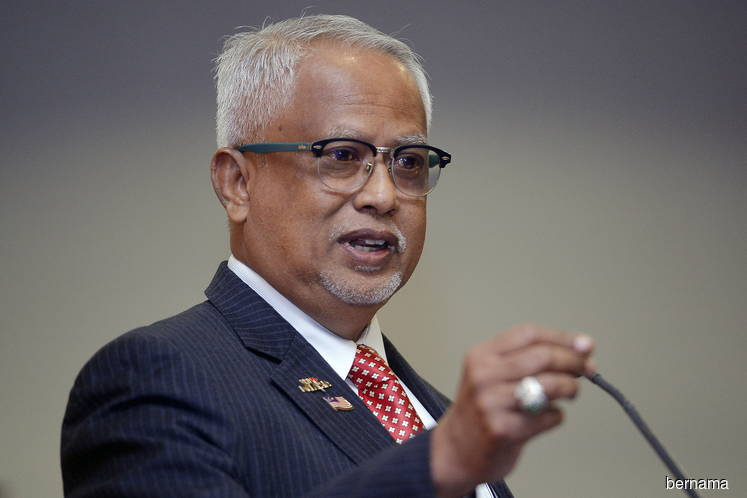 PUTRAJAYA (April 24): Deputy Human Resources Minister Datuk Mahfuz Omar has failed to get leave from the Federal Court to appeal the High Court decision, ordering him to pay former politician  Datuk Dr Hasan Mohamed Ali RM200,000 in a defamation suit. 
Mahfuz's lawyer Faiz Fadzil told theedgemarkets.com that a three-member panel led by Court of Appeal pesident Tan Sri Ahmad Maarop dismissed his client's application today and ordered Mahfuz to pay costs of RM10,000.
The High Court had in December 2015 awarded RM200,000 to Hasan, who previously served as the president of non-governmental organisation Jalur Tiga Malaysia (Jati), after being sacked by PAS in 2011.
Hasan has sued Mahfuz for allegedly issuing a libelous statement in a media conference in March 2012, in which the deputy minister had claimed that the then Jati president received aid from the previous Barisan Nasional government for his ceramah.
Hasan demanded general compensation, exemplary damage and an injunction barring Mahfuz from repeating the libelous words.
After a full hearing, the High Court held that Mahfuz had a mischievous intention in issuing the statement. The statement, if read as a whole, could cause Hasan to be stigmatised and deemed an insincere person and not qualified to hold a post in politics, the court ruled.
Mahfuz, a former PAS politician, is currently with Parti Amanah Negara and is the member of parliament for Pokok Sena in Kedah.