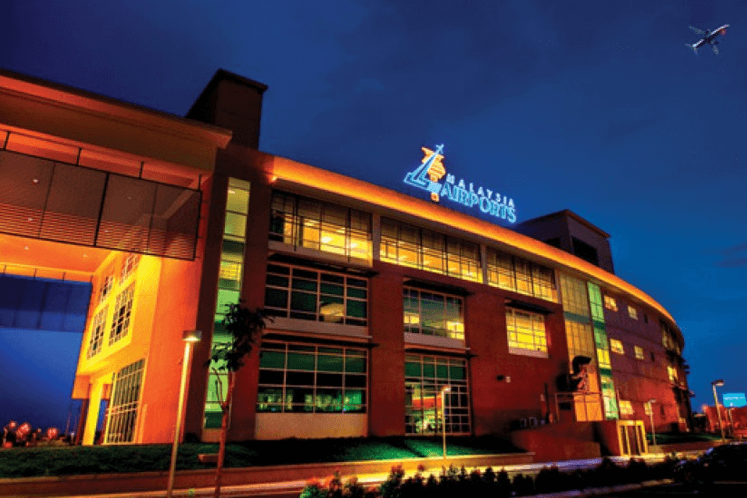 KUALA LUMPUR (July 10): Malaysia Airports Holdings Bhd's (MAHB)  airports registered a 7.3% year-on-year (y-o-y) growth in passenger volume in June 2019 to 12.1 million — the second highest after the historically peak month of December 2018.
In an exchange filing today, MAHB said the high growth was partly spurred by higher demand in air travel due to the Aidilfitri and summer holidays that were also supported by the growth in airlines seat capacity for both the Malaysian airports and Istanbul Sabhina Gokcen International Airport (SGIA).
The airport operator said international passenger movements rose 8.3% y-o-y to 5.6 million while domestic passenger movements grew 6.5% to 6.5 million.
June's travel figures bring MAHB's passenger movements for the first half of 2019 to 67.9 million, representing a 4.4% growth over the same period of 2018. International and domestic sectors grew by 4.8% and 4% respectively.
Over the 12 months to June, 136 million passengers travelled through  MAHB's airports, the highest recorded on the 12-month basis.
MAHB said its airports within Malaysia registered nine million passengers in June, a growth of 6.7% y-o-y over June 2018. International and domestic sectors recorded 4.4 million and 4.6 million passenger movements, with growth of 3.4% and 9.9% respectively.
"KLIA passenger movements recorded growth of 4.6% over June 2018 to 5.3 million passenger movements. International and domestic sectors registered growth of 3.4% and 7.4% to 3.7 million and 1.6 million passenger movements respectively.
"Overall aircraft movements at KLIA increased by 3.2% over June last year. Domestic aircraft movements at KLIA registered an increase of 10.8% while international aircraft movements decreased by 0.3%," MAHB said.
MASB Airports — airports other than KLIA that are handled by Malaysia Airports Sdn Bhd — saw passenger movements grow 9.7% y-o-y to 3.8 million in June.
Meanwhile, Istanbul SGIA handled 3.1 million passengers in June, an increase of 9.2% compared with the same month last year.
MAHB said while Malaysia's June traffic performance is encouraging, challenges and uncertainties continue to remain with respect to airlines performance, competition in the domestic environment as well as the local and global macro-economic outlook.
"MAHB remains positive on the achievement of the targeted growth for 2019 with the immediate future airlines' seat capacity outlook remaining optimistic especially for the domestic sector. The domestic traffic correction and consolidation are expected to continue while the international sector may see further improvement.
"Istanbul SGIA recorded further consolidation in international traffic. This on-going structural change is a positive development in view of the capacity challenges at Istanbul SGIA. Indications are the airport is geared to meet its targeted growth with better performance of the international sector," it added.
Shares in MAHB finished seven sen higher today at RM8.80, bringing it a market capitalisation of RM14.6 billion.