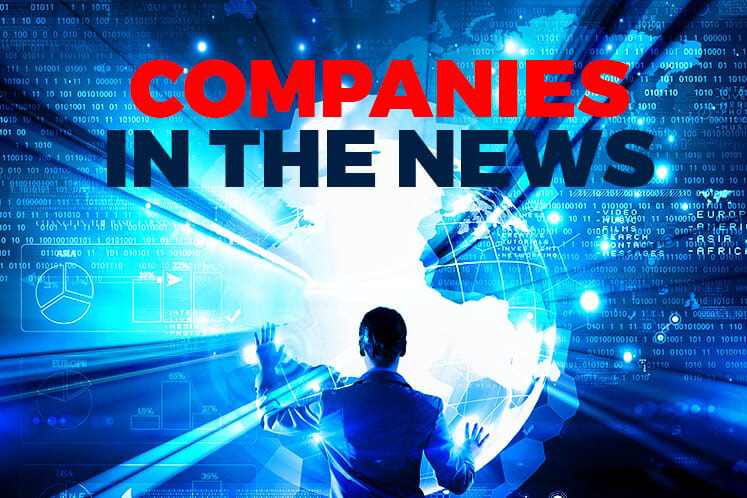 KUALA LUMPUR (March 22): Based on corporate announcements and news flow today, stocks in focus on Monday (March 25) may include the following: Malaysia Airports Holdings Bhd, Top Glove Bhd, Wah Seong Corp Bhd and Axiata Group Bhd.  
Malaysia Airports Holdings Bhd (MAHB) received an arbitration notice from Segi Astana Sdn Bhd (SASB) whereby SASB is claiming RM70 million from the airport operator for alleged losses and damages due to the delay in the commencement of commercial operations at the klia2 Integrated Complex.
MAHB said it is disputing and challenging the claims by SASB. The airport operator also said it had yesterday issued an arbitration notice against WCT Bhd and SASB to recover fixed monthly charges of RM958,849 for the supply of chilled water for the integrated complex's cooling system.
Meanwhile, MAHB and BP Aerotech (Subang) Sdn Bhd intend to develop an aerospace and high-tech park within the Subang Aerotech Park to be leased to companies in the aerospace industry.
MAHB said its wholly-owned unit Malaysia Airport (Subang) Sdn Bhd (MA Subang) had entered into a joint-venture agreement with BP Aerotech for the proposed development, which will be undertaken by a joint-venture company to be announced later.
The JV company is 70%-owned by BP Aerotech, and MA Subang holds the remaining 30% stake.
Top Glove Bhd's net profit for the second quarter ended Feb 28 (2QFY19) dipped 3% to RM105.79 million from RM109.1 million in the prior year.
The group attributed the lower net profit to higher income tax obligations, as its tax reduction allowance had been reduced.
Quarterly revenue grew 21% year-on-year (y-o-y) to RM1.16 billion from RM958.44 million, due to stronger sales growth on the back of higher global demand and average selling price for its product.
For the six months ended Feb 28, 2019 (1HFY19), the world's largest rubber glove maker posted a y-o-y increase of 0.6% in net profit to RM215.85 million from RM214.46 million. Revenue grew 27.7% to RM2.42 billion from RM1.9 billion in the previous corresponding period.
Wah Seong Corp Bhd's indirectly owned unit WDG Resources Sdn Bhd has expanded its exclusive distributorship for South Korea's Doosan Infracore Co Ltd construction equipment to East Malaysia, from only Peninsular Malaysia previously.
WDG today signed an exclusive distributorship agreement with Doosan for the 2019-2020 period.
Axiata Group Bhd seems to have no plan to declare special dividend for its shareholders with the RM1.65 billion sale proceeds from the divestment of its 28.7% stake in M1 Ltd.
Axiata said it will utilise RM1.06 billion or 64% of the cash proceeds for repayment of debt in the second quarter of this year.
The telco said the remaining RM590.1 million from the cash proceeds will be used for cash requirements for working capital. There is no mention of special dividend in the announcement.
Separately, Axiata's 63%-owned subsidiary edotco Group Sdn Bhd has signed agreements with three of Pakistan's major Mobile Network Operators (MNOs) to boost the country's connectivity capabilities via shared telecommunication towers, and more efficient operations and energy management.
The agreements were signed with Jazz, Telenor and Zong 4G amidst increased bilateral cooperation between Malaysia and Pakistan.