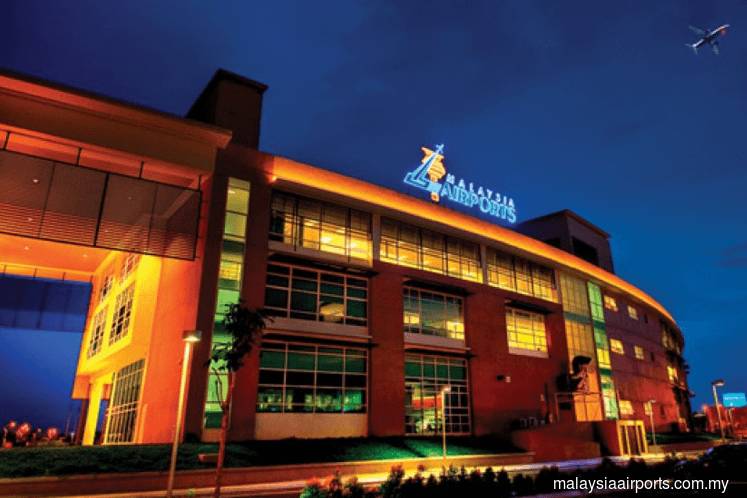 KUALA LUMPUR (Nov 12): Investors sold down shares in Malaysia Airports Holdings Bhd (MAHB) this morning, following news of a rating downgrade on Malaysia's air safety by the US Federal Aviation Administration (FAA), despite the airport operator not being directly implicated in the matter.
The stock fell as much as 19 sen or 2.3% to RM8.16 this morning, before recouping slightly to trade at RM8.19 at the time of writing. At its current price, MAHB is valued at some RM13.7 billion.
"Although AirAsia Group Bhd and MAHB are not directly implicated, some investors might be uncomfortable with the negative safety perception and sell down the shares.
"We think AirAsia X Bhd will be the worst off as it is the only local carrier that has scheduled services to the US (Honolulu)," said Mohshin Aziz, aviation analyst at Maybank IB Research.
The research house maintained a negative rating on the Malaysian aviation sector, with sell calls on both AirAsia and AirAsia X. MAHB is a "Hold" stock assigned with a target price of RM9.
Mohshin pointed out that many industrial professionals and academicians have forewarned that Malaysia was in dire risk of failing safety audits under the current framework, due to various inherent weaknesses in manpower and infrastructure.
The downgrade — the first in Malaysia's history — cannot be remedied swiftly and could potentially cause a knock-on effect as other regional aviation administrators might take heed of the US FAA's revised rating and decide to impose restrictions on Malaysian carriers, he added.
In a late statement yesterday, the Civil Aviation Authority of Malaysia (CAAM) said the US FAA has downgraded Malaysia's air safety rating due to its shortcomings as an aviation regulator, after an FAA review on CAAM was carried out in April 2019.
The audit covered areas of legislation, oversight, delegation of authority as well as adequacy of the number of technical personnel employed by CAAM.
"Whilst CAAM acknowledges that in carrying out its duties as an aviation regulator, some shortcomings exist. We wish to emphasise that the assessment only covered CAAM's role as an aviation regulator," CAAM chairman Captain Ahmad Ridzwan Mohd Salleh said.
The categorisation, it clarified, is not an assessment of airlines, airports or air traffic services that fall under its purview.
"However, due to being listed as a Category 2 regulator, airlines licensed by CAAM will not be able to add new routes to and from the US," he said.
Read more:
U.S. FAA downgrades Malaysia's air safety rating — sources
CAAM says CEO has quit, admits US downgrade due to its shortcomings
Malaysia to take corrective measures following FAA rating downgrade — Dr Mahathir