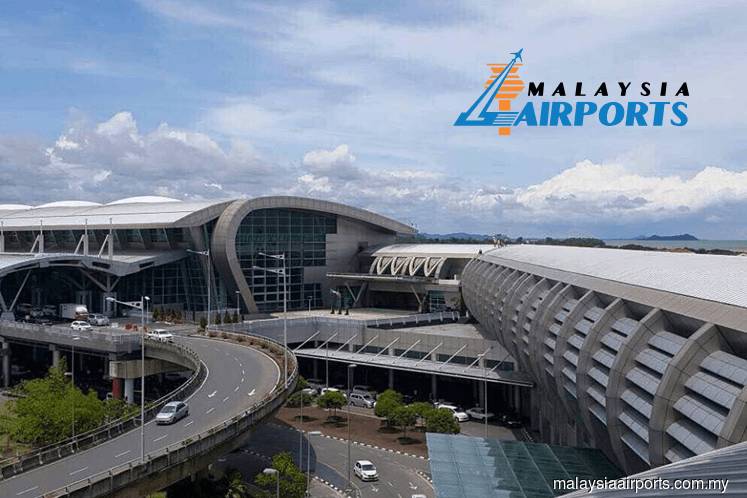 KUALA LUMPUR (Aug 13): Malaysia Airports Holdings Bhd (MAHB) saw a 5.3% increase in passenger traffic in July 2019, on the back of higher domestic passenger movements in Malaysia and the high growth of international passenger movements for Istanbul Sabiha Gokcen International Airport (SGIA).
MAHB said its network of airports, inclusive of SGIA, recorded 12.53 million passengers in July this year, from 11.90 million passengers in the same month of last year.
This is the highest passenger movement for a month for both the international and domestic sectors, the group said in a filing with Bursa Malaysia today.
"The traffic surpassed December passenger movements of previous years, where December had always been the highest month for passenger movements," the group said.
The international sector grew 5.3% to 6.04 million in passengers, from 5.73 million in July 2018, whereas the domestic sector also grew 5.3% to 6.49 million passengers, from 6.16 million passengers.
July's travel figures bring the airport operator's year-to-date passenger movements to 80.41 million, a 4.5% increase from 76.92 million passengers seen in the corresponding period last year.
Over 12 months to July 2019, MAHB saw passenger numbers increase 3.7% to 136.65 million, from 131.73 million passengers posted in the corresponding period last year.
MAHB added that its airports within Malaysia registered 9.19 million passengers in July, an increase of 7.2% from 8.57 million passengers in July 2018. International and domestic sectors recorded 4.7 million and 4.5 million passenger movements, up 2.3% and 12.9% respectively.
"KLIA (Kuala Lumpur International Airport) passenger movements registered a 3.9% growth over July 2018 with 5.5 million passenger movements. A total of 1.9 million passengers were recorded for the Asean destinations, while 2.1 million passengers were recorded for the non-Asean destinations. The domestic sector grew by 9.6% with 1.5 million passengers.
The last 12-month passenger movements for KLIA Main Terminal was 28.3 million, an increase of 0.4%. klia2 passenger movements increased by 2.3% with 32.5 million passengers.
Overall aircraft movements at KLIA increased by 3.4% over the same month last year. International aircraft movements at KLIA increased by 0.7%, while domestic aircraft movements registered a growth of 9.5%," the group said.
Malaysia Airports Sdn Bhd (MASB) airports, which are the other airports that the group handles besides KLIA, saw passenger movements grow 12.4% in July 2019 to 3.73 million, from 3.32 million in July 2018.
In the case of Istanbul SGIA, the airport grew 0.4% to 3.33 million passengers in July 2019, from 3.32 million posted in July last year.
The group said domestic passenger growth in Malaysia was due to an increase in traffic between KLIA and Johor Bahru, Kota Bharu, Kuching, Kuala Terengganu, Kuantan and Penang.
It added that there were higher international passenger movements for India, China, South Korea, Singapore, Indonesia, Vietnam, UAE, Australia, Brunei and Saudi Arabia.
"This increase was partly contributed by the Hajj movements, new operations by Air Arabia and additional frequencies and routes by AirAsia, Malaysia Airlines, Malindo Air, Indigo Airlines, Saudi Arabian and Jeju Air," the group said.
MAHB's share price closed 2.24% or 19 sen lower at RM8.31 today, valuing the group at RM13.79 billion.