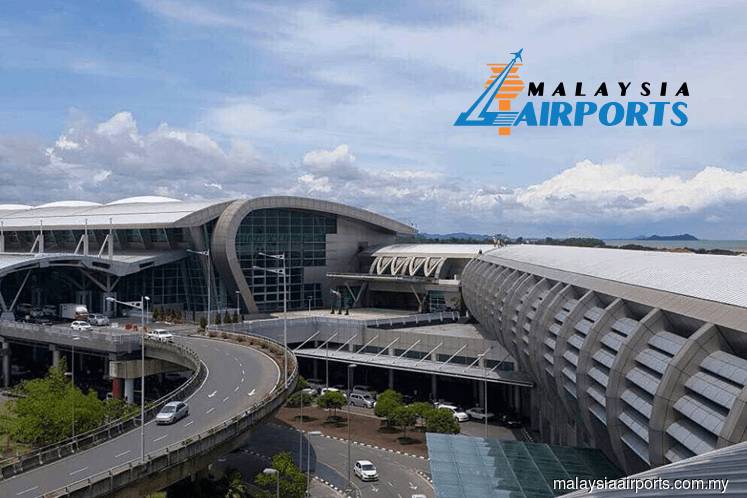 KUALA LUMPUR (Feb 11): Malaysia Airports Holdings Bhd (MAHB) recorded a 3.1% growth year-on-year in total passenger movements to 11.1 million in January, compared with the same month last year.
This boosted passenger movements over a 12-month period by 3.7% to a record high of 133.5 million, MAHB said in a statement today.
"The 11.1 million passenger movements is above the general norm for MAHB's network of airports, considering January is generally a low travelling month," the group said.
Such performance was only recorded during the peak seasons of 2018, it noted.
The group's domestic sector grew 3.6% to 5.7 million passengers, faster than the 2.5% growth of its international sector to 5.4 million passenger movements.
Domestic passenger movements in Malaysia recorded a 7.1% growth year-on-year in January, while MAHB's international passenger movements were flat.
The KLIA main terminal saw a decline in its 12-month passenger movements by 0.4% in January, while klia2 recorded a 4.3% increase in passenger movements over the same period.
"Overall aircraft movements at KLIA decreased by 3.5% year-on-year in January. International aircraft movements declined by 5.4%, while the domestic aircraft movements increased by 0.8%," MAHB said.
The group's Sahiba Gökçen International Airport in Istanbul, Turkey saw a growth of 2.6% year-on-year, supported by a 15.4% increase in international passenger movements.
"On the local front, Malaysia's passenger movements is undergoing some corrections for domestic growth, as originally expected. 
"Despite the cut in international frequencies and temporary suspension of operation by Firefly and Indonesia AirAsia X, new airlines and new routes were also introduced from the fourth quarter of 2018, which carried the growth momentum into January 2019," MAHB said.
It added that Kota Kinabalu, Kuching, Langkawi, and Ipoh recorded double-digit growth for international passengers in Jan 2019. 
Among airlines that recorded double digit growth that month were Shenzhen Airlines, Indonesia AirAsia, Air Seoul, Xiamen Airlines, China Southern Airlines and Royal Brunei Airlines.
Shares of MAHB closed up 3 sen or 0.38% at RM7.93 today, leaving the group with a RM13.16 billion market capitalisation.