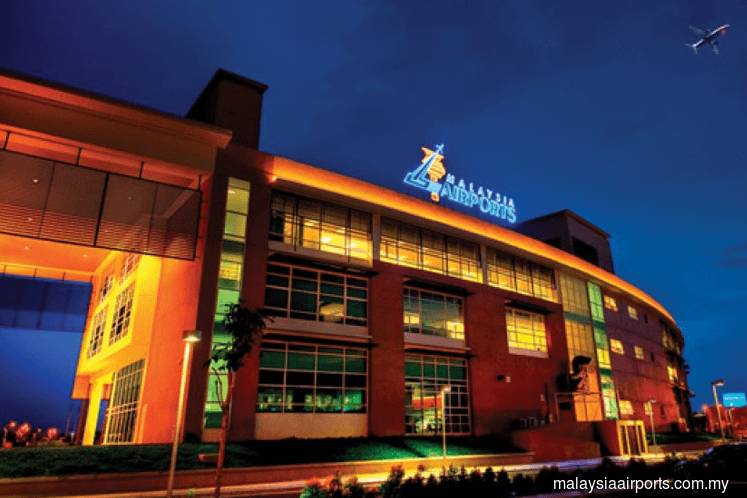 KUALA LUMPUR (April 29): Malaysia Airports Holdings Bhd (MAHB) has inked a three-year memorandum of understanding (MoU) with national applied research and development (R&D) agency MIMOS Bhd for the adoption of advanced technologies to enhance the maintenance of Malaysian airports.
In a statement today, the two parties announced they entered into the MoU on April 23, with the memorandum serving as a strategic technology-driven commitment in providing technical advisory services for the development of a unified Internet of Things (IoT) technology platform for MAHB.
The platform will have machine learning capabilities for predictive maintenance for MAHB's airports and systems, and its development is in line with the National IoT Strategic Roadmap.
MAHB group chief executive officer (CEO) Raja Azmi Raja Nazuddin said the group is looking to improve operational efficiency and service quality at its airports in its bid to become a service leader.
"While a superior service culture is core to this transformation, another intrinsic element would be the spirit of innovation. Innovation is the cornerstone to our organisation's sustained growth and prosperity," Raja Azmi added.
Meanwhile, MIMOS chief technology officer Thillai Raj said the R&D centre would be working with MAHB in supporting the Industry4WRD national policy on Industry 4.0 by providing expertise in relevant technologies to the airport operator as well as focusing on enhancing MAHB's predictive maintenance capabilities.
"To improve overall operational efficiency and enhance airport experience, it is crucial to employ technologies that are able to detect operational anomalies. Combining the power of IoT, machine-learned model and edge computing, our solutions will strengthen MAHB's predictive maintenance capabilities, hence support in more precise decision-making," said Thillai.
Present at the MoU signing ceremony on April 23 were MAHB chairman Tan Sri Zainun Ali, Raja Azmi, MIMOS interim president and CEO Emelia Matrahah and MAHB information technology general manager Lee Yiang Ming.
As of 3:31pm, shares in MAHB rose 0.9% or seven sen to RM7.56, with 841,700 shares traded, giving it a market capitalisation of RM12.54 billion.