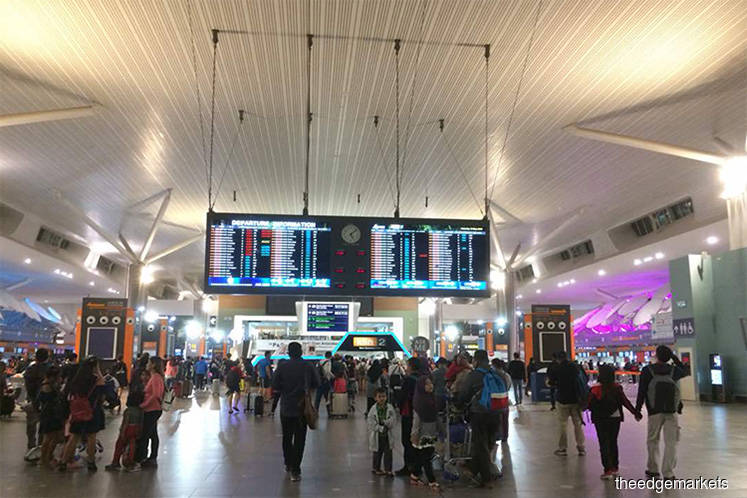 KUALA LUMPUR (Aug 8): Malaysia Airports Holdings Bhd (MAHB) will implement a passenger reconciliation system (PRS) at both terminals of the Kuala Lumpur International Airport (KLIA) by December 2019 to increase efficiency by allowing real-time validation of passenger information at screening checkpoints. The PRS includes the open-gate concept at boarding lounges at klia2.
In a statement today, MAHB said airport and aircraft security will also be enhanced, as baggage belonging to no-show passengers can be quickly identified and offloaded from the aircraft. This will improve airline on-time performance, MAHB said.
MAHB chief operating officer Datuk Mohd Shukrie Mohd Salleh said in the statement: "Implementing the PRS will enable passengers to experience a more seamless journey when passing through the various airport checkpoints. The enhanced security aspects from the PRS will also allow MAHB to implement the 'open gate' concept at all boarding lounges at klia2 terminal."
"Currently the boarding lounges are confined within glass walls for security reasons. We want to tear down the glass walls to create more space for passengers to sit comfortably while waiting for their departure," Mohd Shukrie said.
MAHB said in the statement that currently, passengers who arrive early at the gates need to wait for airlines staff to open the gates in order to access the ample seating provided at the boarding lounges. MAHB said this is one of the recurring pain points highlighted by passengers in their feedback to the airport operator.
Mohd Shukrie said: "As we aspire to create happy airport guests by becoming a caring host, many of our improvement initiatives are implemented based on passenger feedback. Together with AirAsia, we have started to pilot this 'open gate' concept at one of the domestic boarding lounges and passengers have been appreciative of this initiative."