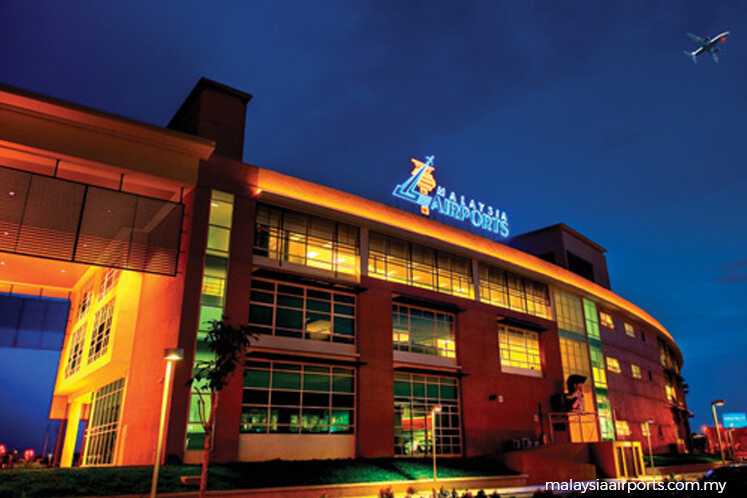 KUALA LUMPUR (Apr 25): Malaysia Airports Holdings Bhd today provided additional information in response to Bursa Malaysia's query on the RM43.99 million claims by the group's former contractor Syarikat Pembinaan Anggerik Sdn Bhd (SPASB).
MAHB said although there were delays in the completion of works by SPASB, the latter claimed that there are still additional payments that needed to be paid by the airports operator amounting to RM7.59 million.
SPASB also said it is entitled to claim for loss and damages due to unexpected acceleration of the relevant portion of the works in respect of development and upgrading works at Penang International Airport, Bayan Lepas, Pulau Pinang.
These acceleration claims include additional labour or sub-contractor costs, stacking of labour or sub-contractor costs, overtime cost, productivity loss, additional plant and equipment cost, additional supervision cost, increased material and material delivery costs and increased overheads cost.
Collectively, these claims amounted RM20.08 million.
SPASB said it is entitled to claim for loss and expenses arising out of circumstances leading to the delay in the execution of the works in respect of the abovementioned work package.
This "prolongation claim" amounted to RM11.99 million.
Note that MAHB did not elaborate on the factors that led to the delay in an earlier announcement.
Lastly, SPASB said it is entitled to claim for loss in terms of finance charges on borrowings from financial institutions to partially meet its own financial obligations towards its supplier and sub-contractors arising out of the carrying out of the works and approved variations works.
This resulted in the interest or finance charges claim of RM4.34 million.
MAHB assured that the writ of summons is not expected to have material impact on its operation for the fiscal year ending Dec 31, 2017 and the estimated total liability or losses that may be incurred from this case is the RM43.99 million claimed by SPASB.
"The company's solicitors continue to have the opinion that the company has a reasonably good prospect of defending SPASB's claims," MAHB said.
Last week, MAHB disclosed that SPASB is claiming for losses arising from development and upgrading work awarded to the firm in 2010, and construction and completion of site office, central utilities building and airside drainage work awarded in 2011.
MAHB's share price gained 17 sen or 2.33% to RM7.47 today, giving it a market capitalisation of RM12.39 billion.