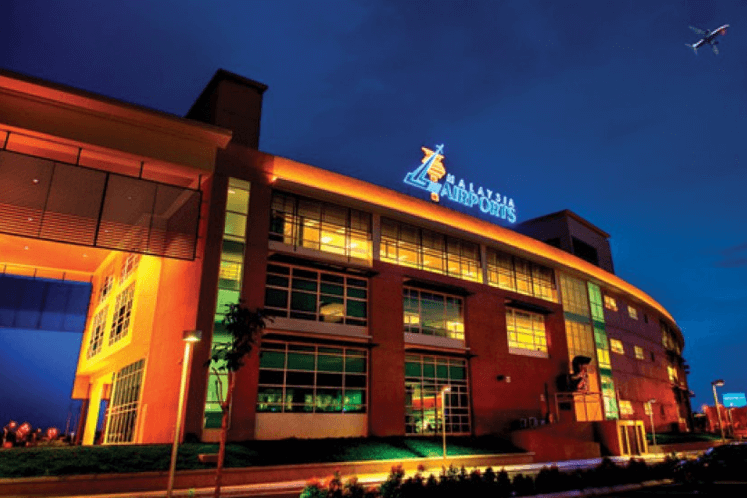 KUALA LUMPUR (Feb 28): Malaysia Airports Holdings Bhd (MAHB) the financial year ended Dec 31, 2019 (FY19) on a softer note, due to the one-off gains recorded in relation to the fair valuation of investment in GMR Hyderabad International Airport Ltd (GHIAL) amounting to RM258.4 million and the disposal of investment in GMR Male Private Ltd (GMIAL) for RM28.2 million.
The airport operator posted a 26.2% decline in net profit to RM537.04 million from RM727.3 million in the previous year.
In a bourse filing today, MAHB said stripping out the one-off gains, the group's pre-tax profit rose 33.4% year-on-year (y-o-y) on higher revenue from airport operations recorded during the year and lower losses from Turkey operations by RM128.5 million.
Revenue for FY19 rose 7.4% to RM5.21 billion from RM4.85 billion in FY18, underpinned by the growth in airport operations driven by sustained growth in passenger and aircraft movements.
MAHB also proposed a final dividend of 10 sen per share for FY19, subject to shareholders' approval at the upcoming annual general meeting. This brings total dividends for the year to 15 sen per share.
For the fourth quarter ended Dec 31, 2019 (4QFY19), MAHB's net profit increased 5% to RM29.51 million from RM28.1 million a year ago, supported by better profit contribution from the Malaysia operations whose pre-tax profit increased by 38.3% y-o-y to RM86 million in 4QFY19. This resulted in higher earnings per share of 0.91 sen for 4QFY19 compared with 0.82 sen for 4QFY18.
The improved quarterly earnings was, however, offset by higher losses from the Turkey operations. The Qatar operations also saw lower pre-tax profit during the quarter under review.
Revenue for the quarter grew 7.4% to RM1.34 billion from RM1.25 billion in 4QFY18 on the back of an overall passenger growth of 6.8% during the quarter under review.
On prospects, MAHB said the coronavirus (Covid-19) outbreak is expected to have an adverse impact to passenger traffic growth in the interim.
"Recovery is expected to be gradual with the return of confidence to travel and the containment of Covid-19. We foresee passenger traffic will recover the lost ground in the medium to long term as there is latent demand for travel based on average high load factors, especially that was recorded in December 2019.
"In addition, the 2020 Visit Malaysia Year may to a certain extent cushion the adverse impact from COVID-19. In the past, during normal Visit Malaysia Years, the international traffic growth had been commendable with double-digit growth." it added.
MAHB shares closed 26 sen or 3.8% lower at RM6.59 today, giving a market capitalisation of RM10.93 billion.