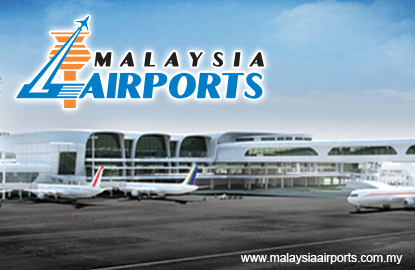 KUALA LUMPUR (June 13): Kuala Lumpur International Airport 2 (klia2) is neither an independent airport nor a hub, Malaysia Airports Holdings Bhd (MAHB) said, in rejecting AirAsia Bhd's proposed campaign to promote the budget terminal as Low-Cost Carrier Terminal 2 (LCCT2).
"It is KL International Airport's (KLIA) second terminal and is a crucial component of the KLIA hub. Although klia2 is currently mainly used by low-cost carriers, it is designed to cater to all types of airlines, as it supports the overall KLIA capacity," MAHB said in a statement today.
The airport operator was responding to AirAsia Bhd group CEO Tan Sri Tony Fernandes' statement earlier in the day, calling on MAHB to acknowledge klia2 as a low-cost hub, since the airport had been positioned as a centre for budget airlines.
"To me, KLIA2 doesn't mean anything. LCCT2, on the other hand, is synonymous with low-cost. It is a brand that we built up, together with Malaysia Airports and it shouldn't go to waste. I urge MAHB to stop denying the fact that it is a low-cost hub," said Fernandes.
AirAsia Berhad CEO Aireen Omar meanwhile noted that Bangkok's Don Muaeng airport has overtaken klia2 as the world's largest low-cost carrier airport, as it works closely with their customers to bring in the traffic.
"MAHB needs to adapt the same approach for it to be relevant and gain back that recognition for Malaysia," added Aireen.  
MAHB, however, said under its five-year business plan "Runway to Success 2020", it has been working to position KLIA as an integrated hub that would provide seamless connectivity between full service, hybrid and low-cost airlines.
It was similar to other international hubs such as Dubai, Amsterdam, Istanbul, Hong Kong and Singapore, that relied on all types of airlines operating within a single airport system, it said.
"In the case of Dubai and Singapore, low-cost traffic component makes up 26% of their total traffic. However, this percentage represents a segment of a much larger volume of international traffic, compared to klia2.
"Successful hubs are measured by the extent of the international connectivity and it is evident that this can only be achieved by leveraging on full service carrier network and alliances as well," it said.
MAHB said when klia2 was envisaged, it was meant to enhance KLIA's connectivity and elevate its position as a competitive hub within the region.
KLIA Main Terminal is connected worldwide to 1,026 destinations through 166 airlines, thus, klia2 is in good position to leverage this ready connectivity, it explained.
"By virtue of this, it is crucial to view and position both KLIA Main and klia2 together as KUL Hub or an integrated airport system, instead of taking klia2 as an independent low-cost hub.
"Malaysia will be able to serve the air travel market more effectively, only by having full service and low-cost carriers working together under a single airport system i.e KUL Hub," MAHB added.
Furthermore, it pointed out that klia2 is the registered name of the terminal under the International Air Transport Association (IATA).
"Calling it by any other name would only serve in misleading and causing confusion to the public and passengers," MAHB stressed.
The AirAsia group currently occupies 97% of operations at klia2, with an average of 37,000 guests daily.
At closing today, MAHB dipped 12 sen or 1.85% to RM6.38, for a market capitalisation of RM10.6 billion.