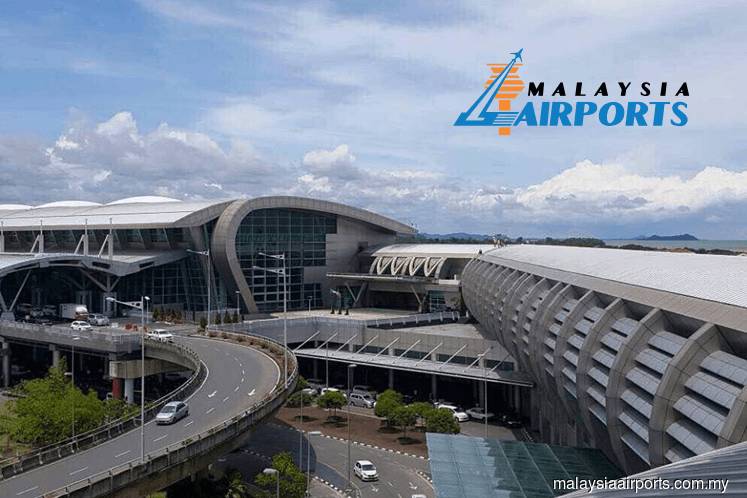 KUALA LUMPUR (July 23): Malaysia Airports Holdings Bhd (MAHB) has denied forcing AirAsia Group Bhd to move to Terminal 1 (T1) of Kota Kinabalu International Airport (KKIA) in Sabah.
"At no point in time did MAHB force AirAsia Group to move to T1," said the airport operator in a statement today.  
"From the onset, Terminal 2 (T2) was meant to serve as a temporary terminal catering to low-cost carriers (LCCs), until a bigger and better facility at T1 was completed.
"Once completed in 2010, all other LCCs had moved to T1 with the exception of AirAsia Group, which only moved in December 2015, driven by their own need for capacity and growth," the statement added.
It was responding to remarks by AirAsia group chief executive officer Tan Sri Tony Fernandes last Thursday, who — after meeting with Sabah Chief Minister Datuk Seri Mohd Shafie Apdal — said the LCC was forced out of T2 three years ago, and was never in favour of moving into T1.
Fernandes was quoted as saying that the airline was back in talks with relevant agencies, including the Sabah state government, to restart T2 as a dedicated LCC terminal.
Since AirAsia relocated to T1 in 2015, the airline has been posting "flat growth" and failed to spur tourism for Sabah, he added.
In its defence, MAHB said contrary to Fernandes' claim, AirAsia's passenger traffic growth, which hovered 2%-3% in 2014 and 2015 at T2, jumped by 5% in 2016, 11% in 2017 and 15% in the first half of this year at T1.
"This trend was not unique to AirAsia alone, as other airlines with international routes had also registered encouraging growth of 39% year-on-year (y-o-y) in 2016 and 43% y-o-y in 2017," MAHB added.  
MAHB went on to say that the move to consolidate all airports and flight operations under one roof at T1 has resulted in an increase in Sabah's international tourists by 9.4% to 1.2 million last year, versus 2016.
"Total tourist arrivals (in Sabah) have also increased 7.5% to 3.7 million in 2017, from 3.4 million in 2016," the statement added.
MAHB said T1 has also attracted six new international airlines, bringing in tourists from South Korea, China, Taiwan and Japan. There are now 25 airlines operating at KKIA. 
The airport operator further stated that it has allocated RM17 million to assist various destination marketing activities undertaken by Sabah and airlines, to promote new routes such as Wuhan, Guangzhou, Hangzhou, Shenzen, Taipei and Singapore.