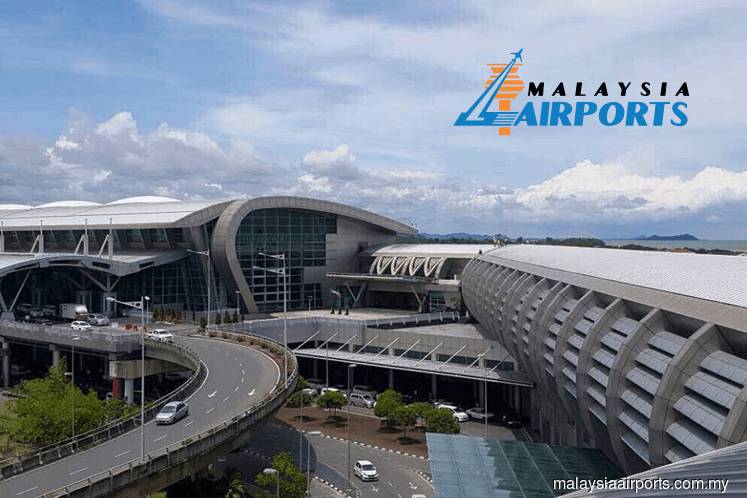 KUALA LUMPUR (July 23): Acting on a recent decision by the Kuala Lumpur High Court, Malaysia Airports Holdings Bhd (MAHB) will be taking measures to collect some RM41.5 million in outstanding Passenger Service Charges (PSC) from AirAsia (AirAsia Group Bhd and AirAsia X Bhd).
"The estimated value to be collected is RM41.5 million, comprising the difference in the previous and current PSC for international non-ASEAN passengers, as well as the late payment charge," MAHB said in a statement, following the court's decision on July 18.
The airport operator reiterated that the PSC is determined by the Malaysian Aviation Commission (Mavcom), and that it only implements the charge as gazetted by Mavcom.
It said its civil suits against AirAsia are due to the low-cost carrier's failure to make payment of Mavcom-prescribed PSC rates, and that it maintains Condition of Use (CoU) agreements with all of the airlines that operate at Kuala Lumpur International Airport, in order to "maintain standard and equitable practices" with all of its airline partners.
The CoU is a standard contract that outlines the relationship between the airport and all airlines operating out of KLIA, including conditions of use, which involve services, facilities, charges, compliance and security.
"It is an industry norm and practice for the CoU to serve as a standardised and uniform contract, because the airport operator cannot be expected to enter into airline-specific contracts with each airline utilising the services and facilities of the airport," it said, adding that the contract is an industry-accepted means of enforcing airport rules and regulations.
MAHB has since received a notice of appeal from AirAsia against the High Court's ruling, but said that the appeal notwithstanding, the carrier is still liable to pay the full amount specified in a summary judgment granted to MAHB's wholly-owned Malaysia Airports (Sepang) Sdn Bhd (MA Sepang).
At the same time, the low-cost carrier will be appealing the High Court's dismissal of its application to strike out or stay the three civil suits filed against MA Sepang.
In short, the High Court dismissed AirAsia's attempt to throw out MA Sepang's suits, while simultaneously allowing a summary judgment to be entered in relation to MA Sepang's civil suits against AirAsia.
AirAsia is to pay RM40.73 million in unpaid PSC charges, as well as RM792,381.74 in unpaid late payment charges. The summary judgment included a declaration that AirAsia has to pay MA Sepang the PSC rates that have mandated by the law.
MAHB rose 0.23% or two sen higher to RM8.58 today, valuing the company at RM14.24 billion. Some 3.13 million shares were traded.
AirAsia Group closed 0.69% or two sen lower to RM2.87, giving it a market capitalisation of RM9.59 billion, while AirAsia X ended unchanged at 22.5 sen, valuing the company at RM933.33 million.