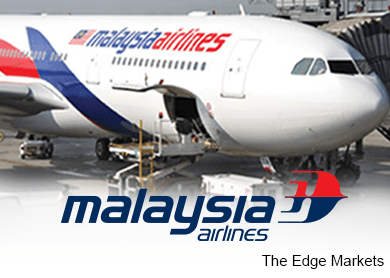 KUALA LUMPUR: Malaysia Airports Holdings Bhd (MAHB) handled 5.6% more passengers in May 2015, with 7.12 million passengers passing through its 39 airports in the country compared with 6.74 million passengers in May 2014.
Of this total, the airport operator saw 4.1 million passengers passing through the KL International Airport (KLIA) in Sepang in May, a 3.4% rise from 3.96 million a year ago.
International traffi c grew 2.1% to 3.28 million from 3.21 million in May 2014, while domestic traffic rose 8.7% to 3.84 million from 3.53 million during the same period.
Overall aircraft movements grew 5.9% year-on-year in May, with domestic and international registering 6.2% and 5.4% increases respectively.
In a fi ling with Bursa Malaysia yesterday, MAHB said Istanbul Sabiha Gokcen International Airport in Turkey alone achieved an overall 23.1% growth in passenger traffic to 2.42 million for May 2015 from 1.97 million in May 2014. Overall aircraft movements grew 21.5% year-on-year.
For the fi rst fi ve months of this year, MAHB saw a marginal 0.7% increase in passengers passing through its 39 airports to 34.33 million from 34.08 million in the year-ago period.
The performance in the first five months was dragged down by a 1.1% contraction in passenger traffic at the KLIA to 20.05 million compared with 20.27 million a year ago.
International traffi c fell 1.8% to 16.37 million passengers from 16.66 million a year ago, while domestic traffi c dropped 3.2% to 17.97 million passengers from 17.41 million in the January to May 2014 period.
MAHB (fundamental: 1; valuation: 1.4) said since Malaysia Airlines (MAS) fl ight MH370 tragedy last year, the China sector for the first time registered a high positive growth of about 15% in May.
It added that as per the previous months, South Asia and Southeast Asia sectors continued to register positive growth. However, the Middle East sector caused a negative drag on traffi c leading to a year-onyear decline of about 5% in May.
"Kota Kinabalu International Airport which was most affected by 2014 events, registered the first positive international growth of about 10.3% in May 2015. This was in part facilitated by the move of an airline from the temporary Terminal 2 to the newer and larger Terminal 1," it said.
Going forward, MAHB said: "At the moment, the impact from MAS restructuring is yet to be known though the initial fi rst few days' numbers show neutral impact."
MAHB shares closed 16 sen or 2.52% lower at RM6.19 yesterday, giving it a market capitalisation of RM10.47 billion.
This article first appeared in The Edge Financial Daily, on June 11, 2015.