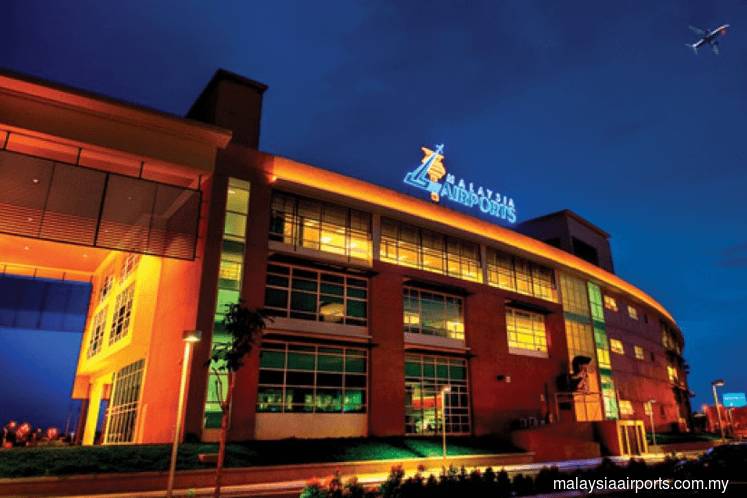 KUALA LUMPUR (Nov 2): Malaysia Airports Holdings Bhd (MAHB) is of the view that the formation of the airport real estate investment trust (airport REIT), as proposed in the Budget 2019 tabled in Parliament today, is a way for the government to "securitise" its infrastructure assets.
It also said it will await further direction from the government in order to get a clearer picture on the implementation mechanism of the proposed REIT.
"In the meantime, we will still continue with the Operating Agreement finalisation discussion with government and the Regulated Asset Base study with the Malaysian Aviation Commission (Mavcom) as a way for us to undertake the capital expenditure needed for the future upgrading and expansion of the airports.
"All aeronautical charges are regulated and are the prerogative of the government. Likewise with the introduction of the airport levy. We will work closely with the government to implement in accordance to the regulation," said an MAHB spokesperson in a text message.
Finance Minister Lim Guan Eng announced during the tabling of Budget 2019 this afternoon that the government intends to set up the world's first airport REIT and the government hopes to raise RM4 billion from selling a 30% stake in the REIT to private investing institutions, which he said will also allow these investors gain an invaluable opportunity to invest in top quality infrastructure assets.
Investors in the airport REIT will receive income arising from user fees collected from MAHB, which holds the concession to operate 39 local airports.
Lim said the REIT exercise will only be carried out after the new Regulated Asset Base and user fees structure has been negotiated and finalised.
Going forward, Lim said the airport REIT will have the opportunity to raise funds publicly either by issuing new REIT units or via borrowings in order to fund the improvement and expansion of airports, especially those facing over-capacity.
He added that this financial structure will significantly reduce the debt burden of the government to fund all of these projects on its own, while maintaining MAHB as an asset light operator not bogged down by heavy capital investments and debt.
Separately, Minister of Transport Anthony Loke said the airport REIT proposal is in line with the government's plan for higher private involvement in the field.
"The government's plan, as mentioned previously, is to bring in the private sector to invest to develop airports in the country," Loke told reporters in parliament, adding more details on the plan will be shared by the finance ministry.
Loke previously said in an interview in June that many airports in Malaysia are currently under-utilised.
"At least for the next few years, the government has no means to build new airports unless there are private initiatives," he reportedly said.