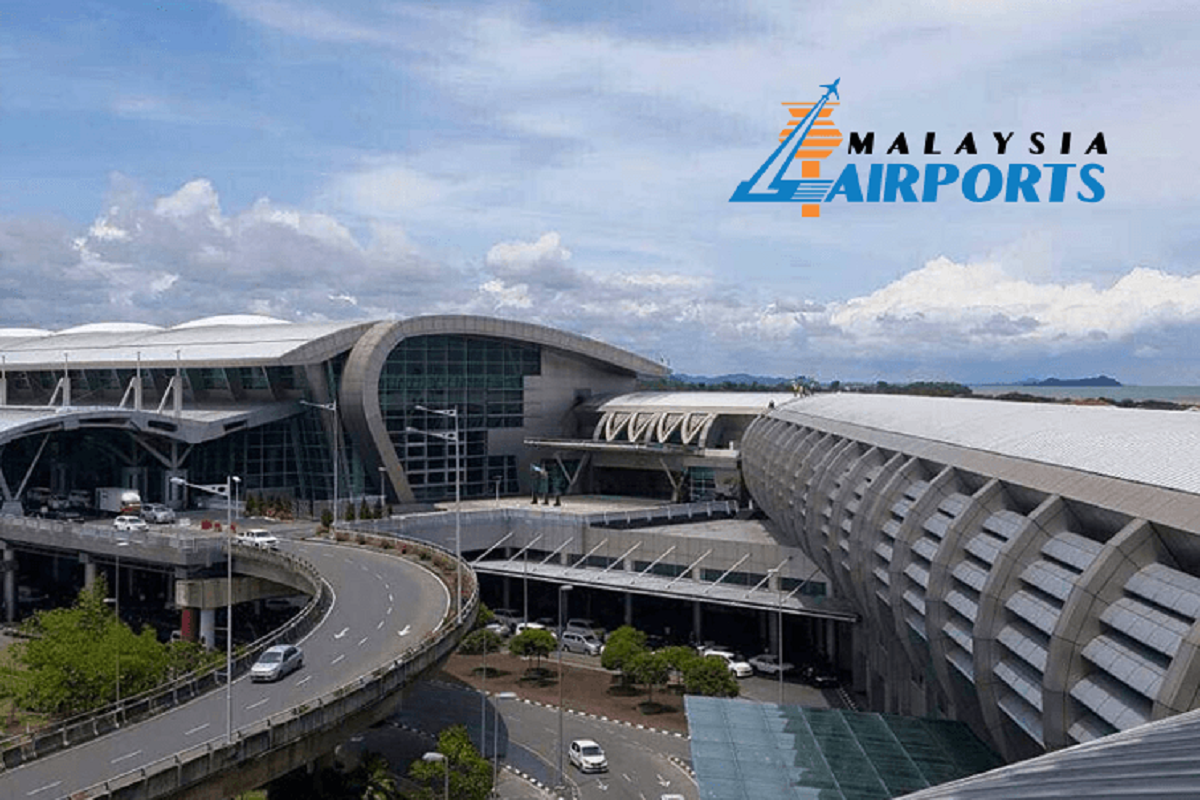 KUALA LUMPUR (Aug 23): Malaysia Airports Holdings Bhd (MAHB) reported today that second quarter net loss widened to RM226.09 million from RM91.07 million a year earlier despite higher revenue as the airport operator registered, among others, higher asset depreciation and amortisation at a time when the global aviation sector contended with the impact Covid-19 pandemic-led movement restrictions which resulted in a contraction in the number of passengers across MAHB's network of airports in the first half of the year compared to a year earlier.
In a statement to Bursa Malaysia today, MAHB said revenue rose to RM323.42 million in the second quarter ended June 30, 2021 (2QFY21) from RM272.18 million, helped mainly by a significant rise in revenue from MAHB's Turkey operations.
"Overall, Malaysia had recorded a decrease in revenue by 43.2% to RM125.8 million. However, Turkey operations recorded an increase in revenue from RM35.1 million to RM176.3 million, whilst Qatar operations (revenue) increased from RM15.5 million to RM21.3 million as compared to the corresponding quarter in the prior year.
"The group recorded an increase in LBT (loss before tax) of RM290.5 million as compared to an LBT of RM268.3 million in the corresponding quarter in the prior year due to higher depreciation and amortisation, decrease in other income and marginal increase in operational expenses in the current quarter under review," MAHB said.
For the first half ended June 30, 2021 (1HFY21), MAHB said the group's cumulative net loss ballooned to RM447.39 million from RM111.46 million a year earlier while revenue fell to RM660.32 million from RM1.21 billion.
The group did not declare any dividend for 2QFY21.
In quarterly terms, MAHB said 2QFY21 revenue decreased to RM323.42 million from RM336.9 million in the immediate preceding quarter (1QFY21) while LBT increased to RM290.5 million from RM280.5 million.
For 1HFY21, MAHB said its network of airports recorded 12 million passengers, a contraction of 55.4% from a year earlier.
"During the same period, the group's traffic for international and domestic passengers contracted by 72.9% and 41.7% respectively. Correspondingly, the group's aircraft movements decreased by 41.7% with both international and domestic aircraft movements decreasing by 51% and 36.4% respectively.
"Generally, 2021 would continue to be dominated by Covid-19 with some travel restrictions in place to contain the spread of pandemic along with efforts to ramp up inoculation of vaccines to reach herd immunity. The high record daily vaccine doses administered recently in Malaysia provide some optimism for traffic to re-start at least for the domestic sector traffic. 
For other countries, MAHB said, "There were some early signs of cautious cross-border traffic arrangements, allowing vaccinated travellers to travel but still maintaining some standard safety measures including digital health pass and testing prior to departures or upon arrivals. Mutual and standard travelling protocols, digital health pass, while ensuring safety and comfort of passengers would facilitate the prospect for air connectivity re-start and cross-border travel."
In a separate statement today on MAHB's website, the company said its wholly-owned Turkish asset, the Istanbul Sabiha Gökçen International Airport (ISG), showed an encouraging recovery in 1HFY21 with total passenger traffic movements at 53% of pre-Covid-19 levels and an average load factor of 70% for flights at the airport.
MAHB group chief executive officer (CEO) Datuk Mohd Shukrie Mohd Salleh said in the statement that the ISG is a significant contributor to the group's recovery. 
"Traffic recovery for the ISG is more robust compared to our Malaysian operations. For the ISG, passenger movements rose by 17.6% in 1HFY21 over 1HFY20, whereas it contracted by 84.6% for our Malaysian operations over the same period. 
"Nevertheless, both countries have achieved commendable [Covid-19] vaccination rates. More than 50% of the adult population in Malaysia have received completed doses and we can expect to achieve public (herd) immunity by October 2021. 
"With this, we can expect traffic conditions to improve as interstate border restrictions may be further relaxed by year end," Mohd Shukrie said.
On Bursa today, MAHB's share price had risen 21 sen or 3.61% to RM6.03 at 3.07pm, which valued the group at about RM10.01 billion.
MAHB has 1.66 billion issued shares.