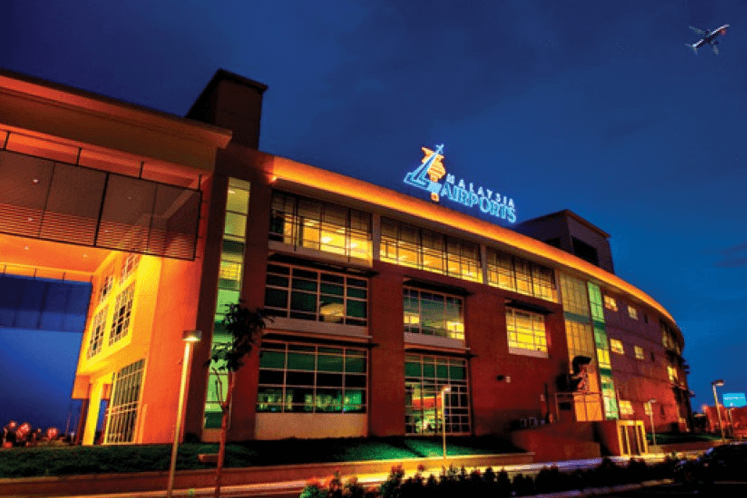 KUALA LUMPUR: Malaysia Airports Holdings Bhd (MAHB) slipped into the red after posting a net loss of RM20.39 million for the first quarter ended March 31, 2020 (1QFY20), compared with a net profit of RM149.58 million a year earlier.
Revenue for the period was down 25.43% to RM933.84 million from RM1.25 billion, in tandem with the contraction in passenger movements of 23.9% due to the impact of Covid-19 pandemic and travel restrictions, the group said in its quarterly earnings result filing with Bursa Malaysia today.
Loss per share for 1QFY20 stood at 2.09 sen compared with earnings per share of 8.16 sen for 1QFY19.
MAHB said its airport operations' revenue declined by 25.1% to RM877.7 million. Of the total, the aeronautical segment was down 22.3% to RM502.3 million, while its non-aeronautical division slipped 28.6% to RM375.4 million.
The group also saw its non-airport operations' revenue decrease by 30% or RM24.1 million due to lower revenue from the project and repair maintenance and hotel businesses.
Overall, the airport operator said its Malaysia, Turkey and Qatar operations recorded a decline in revenue.
MAHB's network of airports recorded 25.5 million passengers in the period under review, a decline of 23.9% over the corresponding quarter in the prior year.
During the same period, MAHB said its traffic for international and domestic passengers contracted by 28% and 20.1% respectively.
Correspondingly, the group's aircraft movements fell by 11.8% with both international and domestic aircraft movements decreasing by 16.1% and 8.9% respectively.
"The overall passenger movements for the network of airports have been affected by the travel restrictions imposed since March 2020 due to Covid-19.
"Moving forward, air travel demand may resume if the risks associated with Covid-19 have been mitigated both in Malaysia as well as in countries which our airports have flight connections to," it said.
In Turkey, MAHB said its wholly-owned Istanbul Sabiha Gokcen International Airport recorded a decline in passenger traffic following the suspension of all international flights from March 28.
Moving forward, the group expects fewer cargo and charter flights to commence in May with Pegasus and Turkish Airlines planning to resume operations from May 28.
"With the aviation industry affected by the unprecedented travel restrictions and bans, MAHB has begun proactively executing a group-wide optimisation plan to ensure that the group is able to meet its financial and operational obligations.
"This includes reviewing operational efficiencies, rebasing cost, prioritising capital expenditure and conserving cash to safeguard its financial resilience while ensuring business continuity under difficult conditions," it added.
At the time of writing, MAHB shares were down 0.41% or two sen to RM4.91, with 2.37 million shares traded. This valued the company at RM8.15 billion. Year to date, the group's value has shrunk by 35.22%.