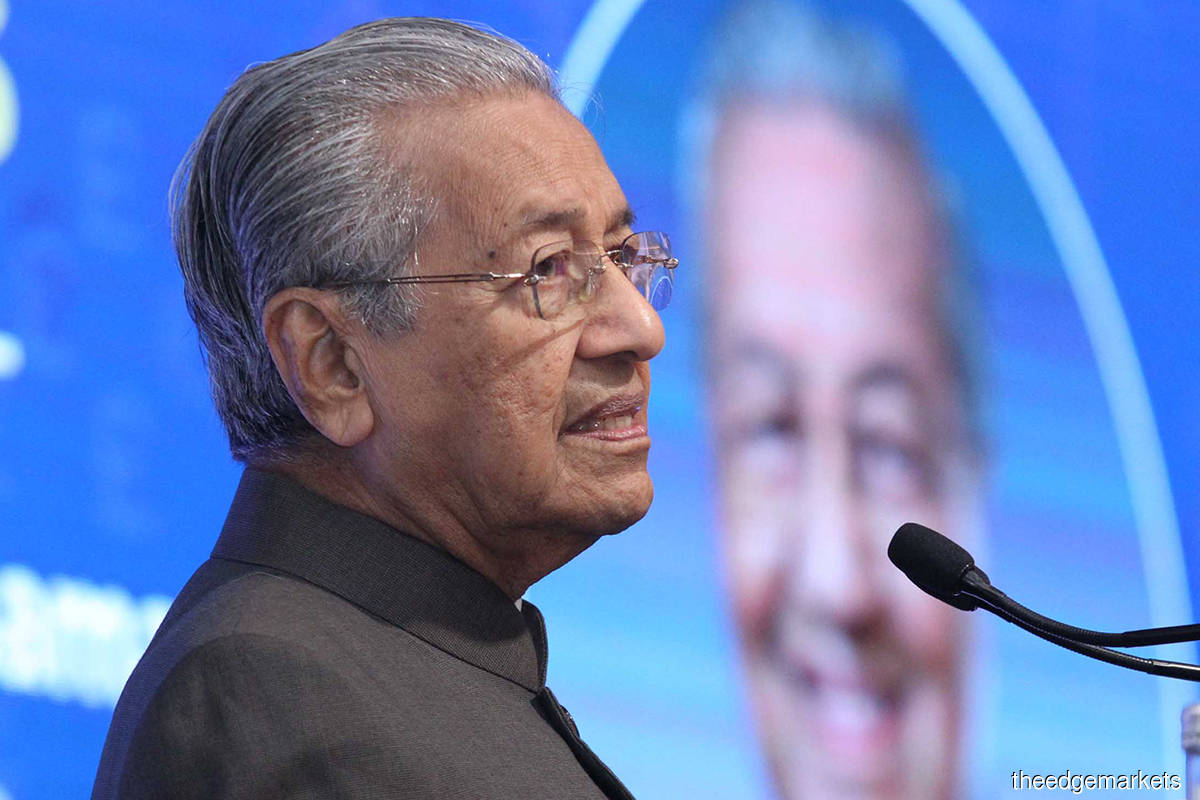 KUALA LUMPUR (Nov 17): Former prime minister and Langkawi incumbent Member of Parliament Tun Dr Mahathir Mohamad said the ringgit is now worth less than the depreciation during the Financial Crisis of 1998.
In a series of tweets on Wednesday (Nov 16), Mahathir, who is facing a five-cornered fight to defend his Langkawi parliamentary seat in the 15th general election (GE15), said that where before RM3.80 was needed "buy a dollars' worth of imports, now we need RM4.70".
The senior statesman said depreciation makes the nation poor, adding that continuous depreciation undermines the value of investments in shares or project.
"Depreciation lead to dumping of shares and investments by foreign investors. It leads to selling out the shares," he said.
Mahathir said this, in turn, leads to more depreciation of the ringgit.
"Loans taken in USD cost more to service and [repay]. Manufacturing cost will go down but any upward revision in wages will negate the lower cost of manufacturing.
"Eventually the local currency would be rejected and USD would be used in payment of hotel and restaurant bills.
"Local currency would be rejected for all payments even for sales of valuable items," he said.
The ringgit was little changed against the US dollar at the close of Wednesday.
At 6pm, the local note slipped to 4.5400/5485 versus the greenback from Tuesday's close of 4.5390/5465.