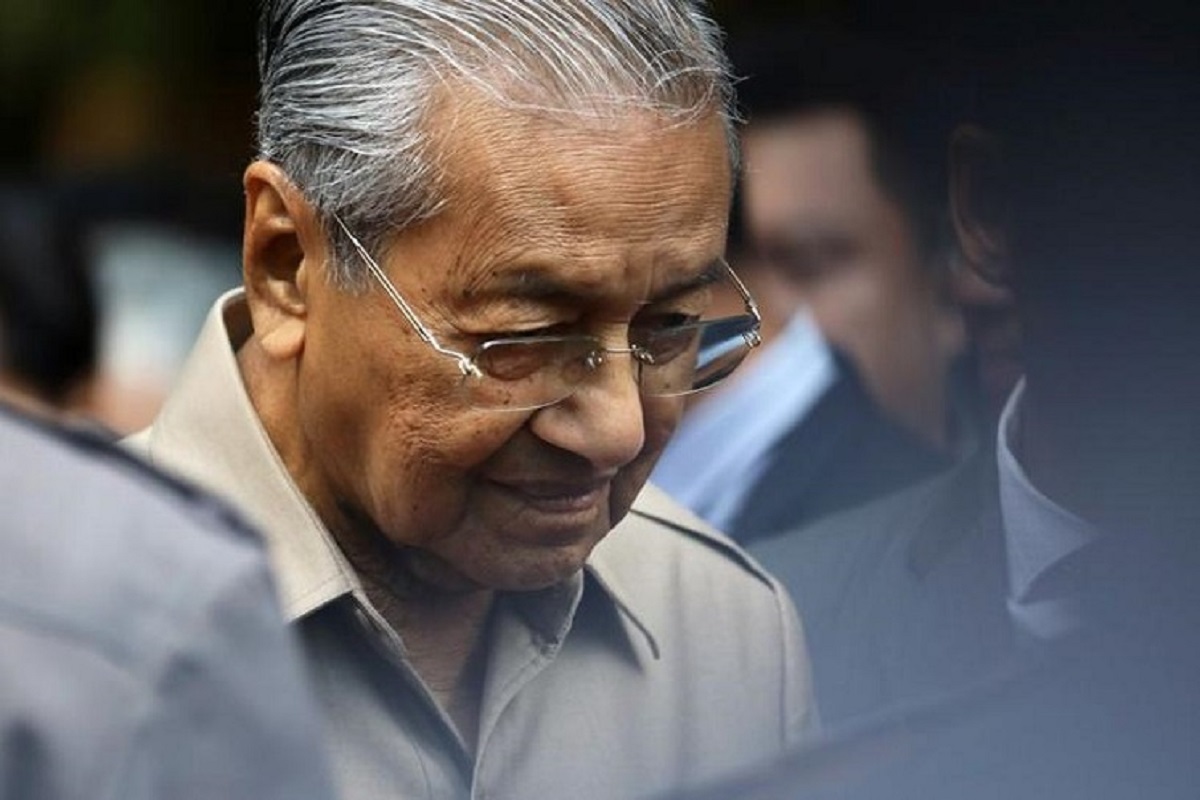 KUALA LUMPUR (Nov 21): Tun Dr Mahathir Mohamad revealed today Pakatan Harapan could not remain in power due to 92 MPs who were instructed to choose Datuk Seri Anwar Ibrahim as prime minister, which caused a split in votes and the eventual collapse of that ruling coalition.
In a blog post titled 'Prime Minister', Dr Mahathir said he would have had the backing of 158 MPs after the King met with all 222 MPs and remained as PM — with PH still in power, despite the 'Sheraton Move' — if these 92 MPs from PKR, Amanah and DAP had not chosen to nominate Anwar instead.  
Anwar, he said, would then have become the PM when he resigned afterwards.
However, Mahathir only obtained the backing of 66 MPs. "If the three parties in PH nominated me as their candidate, I would have obtained 158 votes after adding the 66 who supported me. But because they gave 92 to Anwar, I lost and Anwar also failed," he wrote in a blog post today.
This, he detailed, was what happened after Tan Sri Muhyiddin Yassin and Datuk Seri Mohamed Azmin Ali had gathered with Umno and PAS leaders in Hotel Sheraton, which indicated the plan to set up the Perikatan Nasional government 'with the enemy of PH' was being realised. "My resignation as PM then had nothing to do with PH's suggestion that Anwar take over the PM post after I resigned. With Bersatu and Azmin Ali's tribe out of PH, PH was no longer the government and I was no longer the PM," Mahathir explained.
Meanwhile, after Anwar's nomination failed, Mahathir said  PH wanted to return to support him as the PM. Anwar was in agreement, on the condition that he would be appointed as deputy minister, but Mahathir was resistant to this as he wanted to keep the existing cabinet.  
"Anwar eventually agreed  and efforts were made to garner enough support for PH to return as the government. With the support of MPs from Sabah, the number [we had] went up to 114. Unfortunately, Muhyiddin then secured the agreement of the Yang di-Pertuan Agong to appoint him as the prime minister," Mahathir wrote.
However, PH did not give up on overturning the new PN government, he said, adding that he and his supporters agreed to join in the effort. It was also proposed that Mahathir would hold the PM's post for six months and then pass it to Anwar, which Amanah and several DAP members agreed to.
"But Anwar rejected. Anwar did not want me involved at all. But if I was not given a place, my supporters would not support PH's proposal. Furthermore, it was hard to find three other people to get the majority support. Anwar did not accept or trust that I would pass the post to him after six months," he said.
The reasonable plan then was to defeat Muhyiddin when Dewan Rakyat reconvenes, with the opposition having 114 votes.
"What happened was that Muhyiddin still got 112 and could not be toppled during the debate on the removal of the Speaker. This meant Muhyiddin won and he remained as PM. Anwar lost and did not become PM.
"Then Anwar declared he had enough numbers and that Muhyiddin was no longer the PM.
"But we all know how Anwar still didn't get to become PM. Anwar's statement that he had enough numbers was found to be untrue. Clearly, even after rejecting me, Anwar did not win. Anwar also failed in 2008. Was I also the one who stopped Anwar (then)?" Mahathir wrote as he concluded the blog post.