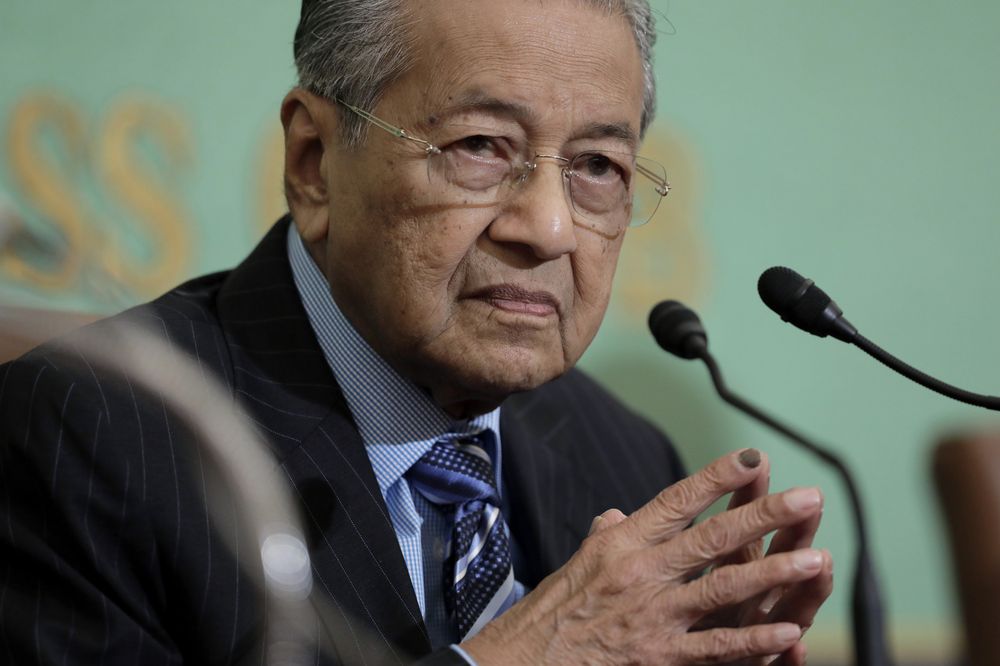 (Jan 11): The Prime Minister's Office (PMO) has clarified that Tun Dr Mahathir Mohamad did not go to Istana Negara uninvited late in the night of May 9 last year, after the 14th general election was held, asking to be sworn in as Prime Minister.
The PMO issued the clarification after former Chief Justice Abdul Hamid Mohamad claimed that Mahathir had gone to the Istana uninvited and asked to be sworn into office.
Hamid had posted the allegation on his personal blog on Wednesday which was reposted by Umno Online today, according to Malaysiakini.
"(The) PMO would like to clarify that Hamid's claim is baseless and there was no attempt by Mahathir to go to the Istana that night. He went to Istana only in the late afternoon the next day for the oath-taking ceremony," the PMO statement said.
Hamid had claimed Mahathir had gone to the palace on the night of May 9, soon after Pakatan Harapan had won a simple majority.
He claimed Mahathir was in a hurry to be sworn in, as he was afraid he could lose the majority due to defections amongst the newly-elected MPs.
"To me, it is embarrassing for a future Prime Minister to go uninvited at night, perhaps waking up the Yang Di-Pertuan Agong if he was asleep, to swear him in as Prime Minister.
"Secondly, the Agong should not be seen to be working under duress. His Majesty has the prerogative to satisfy himself, who has the majority support amongst the newly-elected MPs," he wrote.