This article first appeared in The Edge Malaysia Weekly, on September 7, 2020 - September 13, 2020.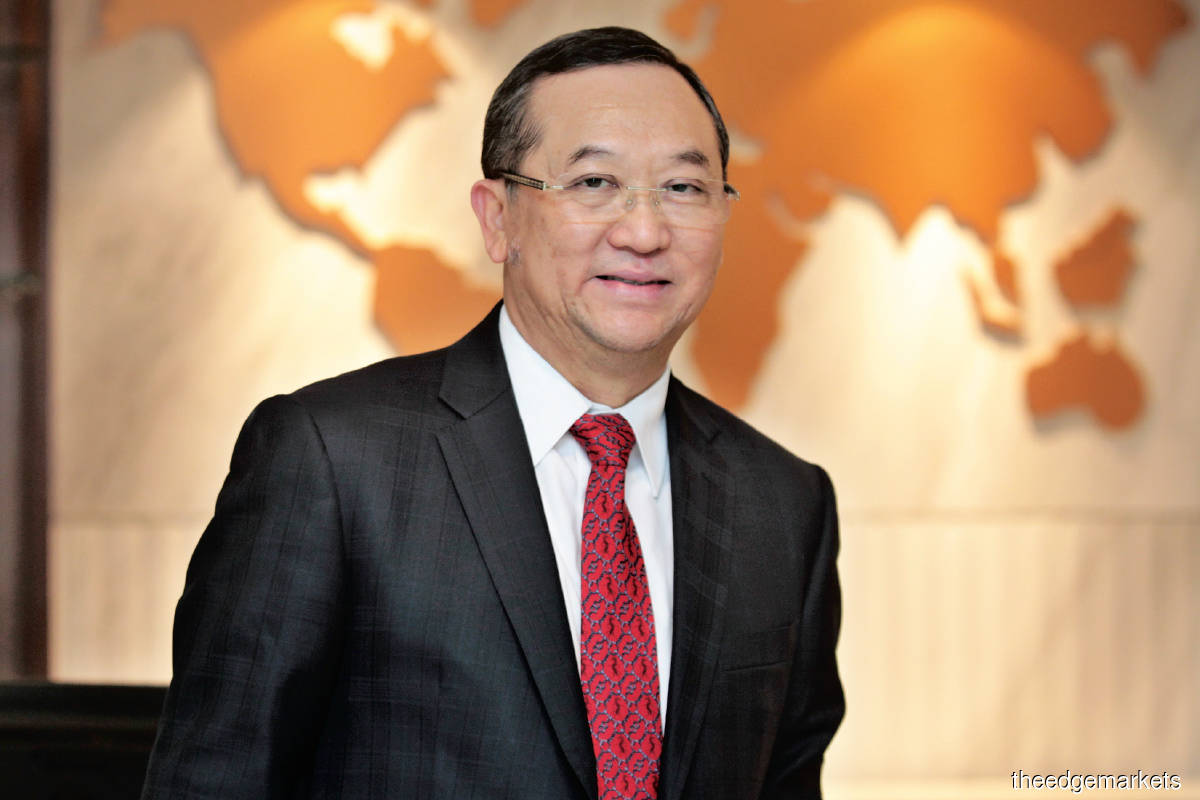 HAVING been a marginal business for years, Mah Sing Group Bhd's plastics segment has suddenly been thrust into the limelight on news that it is exploring a venture into the healthcare products space. This was enough to pique investor interest in the property developer, as evident from its share price performance.
Despite poorer earnings in the second quarter ended June 30 (2Q2020) amid a soft property market, the counter closed at 75 sen last Thursday, from the low of 31 sen on March 23 after the Movement Control Order (MCO) was instituted and 29% higher than when news of the venture first broke.
In its Aug 7 clarification to Bursa Malaysia in response to a July 31 news story on the potential new business, Mah Sing said its plastics manufacturing arm was exploring opportunities in healthcare-related products.
According to reports, Mah Sing is looking to acquire a small healthcare player with an indicative investment outlay of RM100 million to RM150 million.
When contacted, group managing director Tan Sri Leong Hoy Kum told The Edge the company would release the "necessary announcements in a timely manner should there be any material information and/or progress".
Given Mah Sing's focus on property development, most may have forgotten that it began as a plastics trading firm 55 years ago. Property development had become its core business since its venture into the segment in 1994 with four projects.
However, the group retained its profitable plastics unit as a complementary source of income.
As hefty capital investment is required for the proposed venture, how much of an earnings impact will the business have on Mah Sing's plastics units in Malaysia and Indonesia?
The group's Indonesian plastics unit is a 65%-owned subsidiary and a major original equipment manufacturer focused on large automotive parts for clients such as Panasonic, Daihatsu, Toyota, Mitsubishi, Nissan, Mercedes-Benz and Suzuki.
On the other hand, its Malaysian factory focuses on proprietary products, namely those in material handling, such as pallets.
"Currently, our factories in Malaysia and Indonesia have close to 80 units of injection machines with capacities ranging from 60-tonne to 4,000-tonne clamping force, (which are) among the largest in Asean. Since July, operations in the Malaysian plastics factory have gradually returned to 80% to 90% of normal capacity," Leong tells The Edge.
According to Mah Sing's 2019 annual report, its plastics segment revenue grew 7.6% to RM327.1 million and contributed RM20.3 million, or 7.5%, to the group's operating profit for the financial year ended Dec 31, 2019.
For 2Q2020, Mah Sing posted a net profit of RM15.2 million — nearly half the RM30.07 million registered in the previous quarter — due to weaker revenue and higher finance costs.
Despite registering a profit for the said quarter, Mah Sing's perpetual securities payout of RM27.22 million pulled its earnings attributable to ordinary equity shareholders into a loss of RM12.04 million. This translates into a basic loss per share of 0.5 sen compared with the loss of 0.48 sen in the previous quarter.
At any rate, analysts are positive on Mah Sing for several reasons. For one, since the Recovery MCO, its construction activities have returned to pre-MCO levels and the segment is expected to recognise higher revenue in the coming months.
Additionally, there is a potential reversal of its written-off assets of about RM5 million in 2HFY2020. These are likely to contribute to higher earnings in the upcoming quarters, research analysts opine.
"We expect the group to register a net profit of RM129 million in FY2020F, and that is before factoring in the perpetual securities payment of RM27.22 million. After deducting (the) perpetual sukuk and securities payments, we believe the group would likely register a core net profit of RM57 million based on our FY2020 forecast," says one analyst.
In its results filing with Bursa, the group attributed the plastics division's 1HFY2020 operating loss of RM0.9 million to the writing-off of RM4.5 million in inventories and property, plant and equipment due to a fire during the MCO. Most analysts regard the incident as a one-off event.
Mah Sing is still in talks with its insurer to finalise the quantum of claimable damages and should receive the payout by the fourth quarter.
In its hotel division, the operating loss of RM13.1 million in 1HFY2020 was due to accounting impairment charges to account for low occupancy due to the various MCOs. According to Leong, the group undertook aggressive cost cuts and sought alternative sources of hotel revenue to cushion the impact.
Thus, the property division is the group's only segment that is in the black, with operating profit of RM75 million for 1HFY2020, albeit 42.7% lower than the RM130.9 million a year ago. Revenue also fell to RM510.8 million from RM748.2 million over the same period.
The lower revenue and profit were due to the halt in work at all its projects in compliance with the MCOs, and there were also delays in loan approvals for sales conversions, which weighed on revenue recognition. "Although operations had resumed during the Conditional MCO, the level of activities on sites was generally lower due to adoption of strict standard operating procedures in compliance with the relevant regulatory requirements," said Mah Sing in notes to its 2Q2020 financial results.
As at June 30, 2020, the company had cash and bank balances of about RM1.13 billion. "This puts us in a good position to continue concentrating on increasing our land banks in the affordable segment with Greater KL, the Klang Valley and Johor being our focus areas," Leong says.
However, it is worth noting that if its perpetual securities of RM789.4 million were counted as debt, Mah Sing had a net gearing of 0.24 times as at end-June. If the securities were counted as securities, its net gearing stood at less than 0.01 times.
In terms of land banking for its property segment, Mah Sing has kept to its strategy of pursuing projects in "good locations which are ready for immediate development".
Last year, Mah Sing bought and developed three parcels in the Klang Valley — M Oscar off Kuchai Lama, M Luna in Kepong, and M Adora in Wangsa Melawati — all of which came with development orders and were launched within the year.
The group achieved property sales of about RM418.6 million for the period ended June 30, 2020. As at June 30, Mah Sing had a land bank of 2,005 acres with a gross development value and unbilled sales of about RM24.64 billion, which the group expects will provide earnings visibility for the next eight years at least.