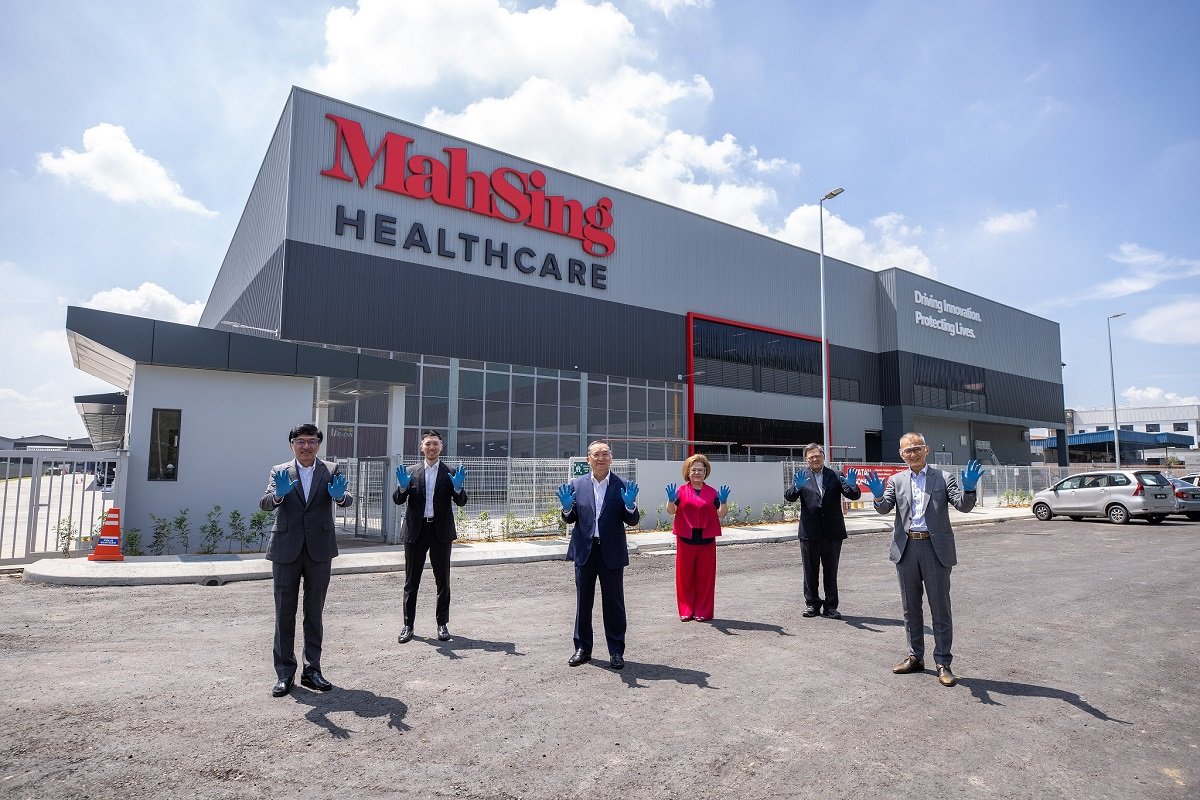 KLANG (April 22): Mah Sing Group Bhd, which expects to kick start its rubber glove production next month, said it has secured purchase orders for its gloves until September this year, with average selling prices of between US$85 (RM349) and US$115 (RM473) per 1,000 pieces.
The first batch of shipment will be sent to the buyers, which come from countries like China, US, the Middle East, Japan and Korea, in May and June this year, said Mah Sing's founder-cum-managing director Tan Sri Leong Hoy Kum.
"Currently, we are focusing on spot orders as spot prices are still very encouraging. That is why all orders we secured until September are spot pricing," Leong told reporters during a media tour the group organised to its new glove factory in Klang.  
When asked about the profit margin for glove business, Leong only provided the costs based on current raw materials, which average between US$36 and US$40 for 1,000 pieces.
While he is upbeat on the prospects of the glove industry, Leong was tight-lipped on the expected revenue and earnings contribution from the new business.
Meanwhile, with the successful completion of testing and commissioning of the first two lines, Mah Sing said it is on track to see another four production lines to be operational in the second quarter of this year (2Q21), followed by six more in 3Q21.
These 12 double former lines are part of phase one of Mah Sing's diversification into gloves and have a maximum production capacity of up to 3.68 billion pieces of gloves per annum. The investment cost for this phase comes up to RM160 million.
Meanwhile, its healthcare general manager Lawrence Khoo said the new glove plant complies with environmental, social and governance (ESG) requirements.
"We have a modern water treatment facility and scrubber [installed in the plant], mainly cater for ESG [compliance], mainly to discharge wastewater and gas," said Khoo.
Going forward, he said the company will continue to monitor the discharge and ensure the waste management is in compliance with the authorities' regulations.
On top of that, Khoo said the company is committed to the welfare, health and safety of its factory workers.
"All workers are being monitored against the backdrop of Covid-19 pandemic, and we have complied with Act 446 [Workers' Minimum Standards of Housing and Amenities Act 1990], which aims to provide accommodation that is safe and conducive for workers," Khoo added.
According to Khoo, currently, the glove factory has less than 100 workers, half of whom are foreign workers.
Nonetheless, Mah Sing's two-storey glove manufacturing factory is fitted with automated processes designed for higher efficiency and cost-effective systems, which will help to reduce the reliance on manpower in a long run, said Khoo. 
It is also equipped with an Enterprise Resource Planning (ERP) system and advanced Supervisory Control and Data Acquisition (SCADA) system to support the operations. This includes real-time monitoring of the production of gloves, managing the operations of the factory's machines and equipment, order completion and delivery tracking, he added.
Mah Sing's share price closed up five sen or 5.62% at 94 sen, bringing it a market capitalisation of RM2.28 billion. There were 67.76 million shares traded.
Read also:
Mah Sing to start making rubber gloves next month