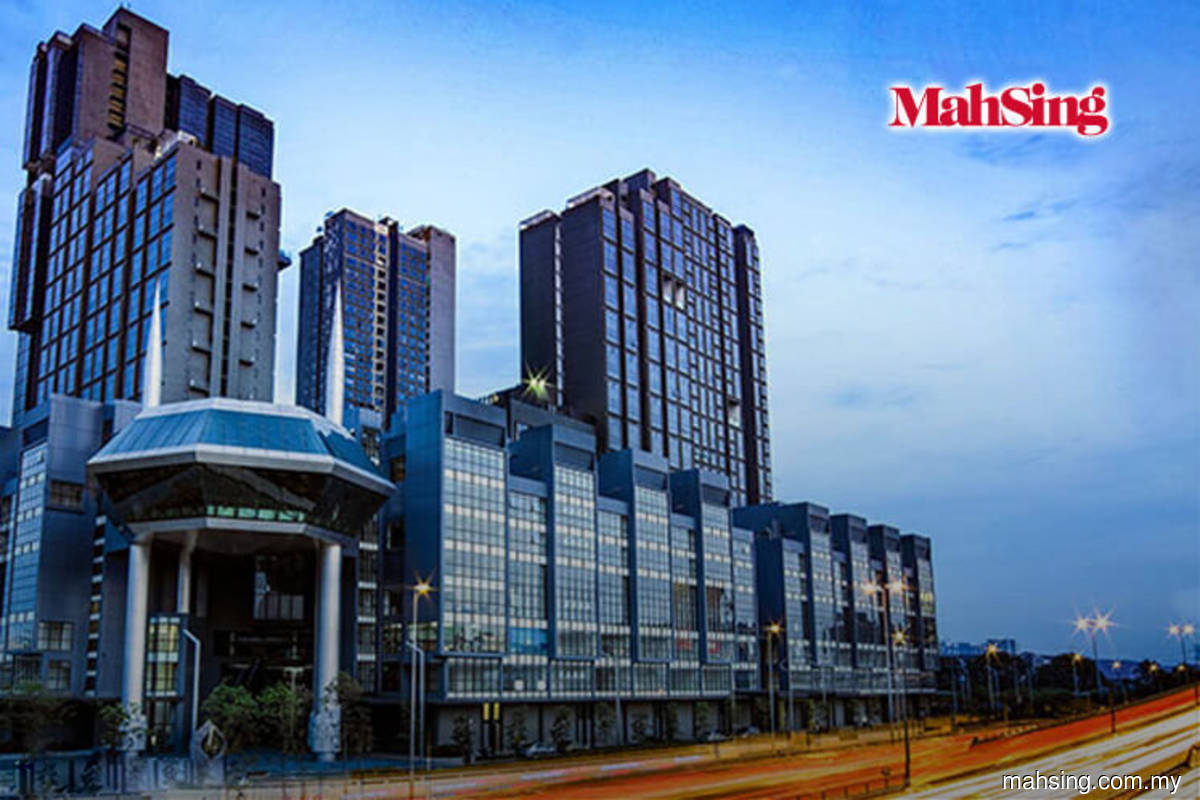 PUTRAJAYA (Nov 24): Mah Sing Properties Sdn Bhd was ordered to pay more than RM322,024.88 in liquidated ascertained damages (LADs) by the Court of Appeal (COA) last week after it failed in its final appeal against Xing Da International Sdn Bhd.
A three-member COA bench last Tuesday (Nov 17) upheld the decision by the Kuala Lumpur High Court and Sessions Court.
The decision was made unanimously by a bench led by Justice Datuk Abdul Karim Abdul Jalil. The other two judges were Justices Datuk Lee Swee Seng and Datuk Supang Lian.
Xing Da's counsel Datuk Edward Ng Boon Siong confirmed the decision when contacted by theedgemarkets.com, where the appellate court also ordered Mah Sing Properties to pay RM10,000 costs.
"This is the final apex appeal for Mah Sing Properties as there is no higher avenue [in the courts] to appeal to," he said.
LADs are damages sought by parties due to a property developer's delay in completing the construction under a building contract.
The case involved Xing Da, which entered into a sales and purchase agreement (SPA) with Mah Sing Properties on June 24, 2013 to purchase a detached factory at Lot No D13 that forms part of the i-PARC @ Tanjung Pelepas project in Johor Baru.
Mah Sing Properties was supposed to deliver vacant possession within 36 months of the SPA that fell on June 23, 2016 but failed to deliver it on time, and as a result Xing Da filed a writ of summons in the Kuala Lumpur Sessions Court in 2017, where it sought, among others, a claim of LADs against Mah Sing Properties for late delivery of the said property.
According to Ng, the trial started in 2018, where Mah Sing Properties claimed that it possessed a valid extension of time (EOT) granted by the engineer that eliminated Xing Da's claim.
"On the other hand, Xing Da claimed that in order for Mah Sing Properties to be entitled for an EOT, the company must prove, under Clause 20.1 of the SPA, that the architect have formed an opinion that there was a 'force majeure' event before it can claim for any EOT.
"At the conclusion of the trial, the Session Court judge, among others, made the following findings:
Tenaga Nasional Bhd's (TNB) administrative procedures and nationwide shortage of material asserted by Mah Sing Properties were not an event of force majeure;
In the absence of a bona fide and valid EOT granted pursuant to an opinion formed by the architect on the occurence of a force majeure circumstance, Mah Sing Properties shall be obliged to hand over vacant possession to Xing Da on the due date, failing which Xing Da is entitled to LADs as contracted between the parties."
Ng said the Sessions Court's judgement revealed that due considerations were made for all evidence, testimonies and issues or defences adduced by Mah Sing Properties.
"For these reasons, the Sessions Court in February 2018 awarded Xing Da the sum of RM322,024.88 for the LADs, cost of RM13,150 and interest at the rate of 5% per year on the LAD sum from the date of the filing of the writ until full settlement by Mah Sing Properties," he added.
Mah Sing Properties, dissatisfied with the decision, appealed to the High Court before Justice Datuk Mohd Sofian Abdul Razak, who dismissed the appeal on Aug 30, 2018 and ordered the company to pay RM4,000 costs, resulting in the present appeal which was dismissed.