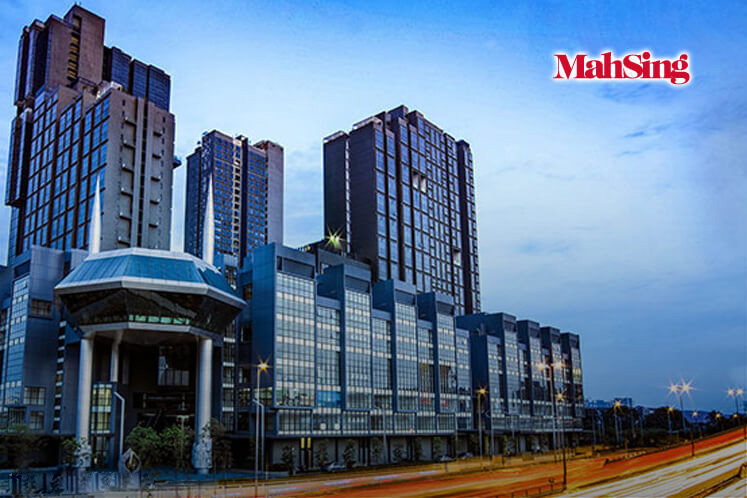 KUALA LUMPUR (March 28): Mah Sing Group Bhd is back in action expanding its prime landbank.
The property developer announced today that its wholly-owned unit Mah Sing Properties Sdn Bhd has sealed a deal to buy a parcel of 4.63 acres of freehold land in Mukim Petaling for RM90.3million, and the land cost is inclusive of development charge.
"This will be a quick-turnaround niche development as the land comes with development order obtained, but in view of the prime location, Mah Sing intends to revisit the development plans in order to fit current market demands," said the property developer in a statement today.
Advertisement
The project is targeted to commence in the second half of 2019 and developed over a span of up to five years, said Mah Sing.
It is planning for a residential project with an estimated gross development value (GDV) of RM500 million.
"This acquisition fits our strategy of landbanking for niche projects in good locations which are ready for immediate development," said Mah Sing's Group Managing Director Tan Sri Leong Hoy Kum.
"Various recent surveys have shown that 92% of Malaysians prefer to buy than rent, with the top three influencing factors being price, location, and security and safety."
"We will continue our strategy of providing homes with luxury features at affordable rates as we believe demand will persist for the right product in the right location, at the right pricing," he added.
Mah Sing said this new project is targeted at first-time home buyers and some upgraders as well as the city's professional population who are looking to stay near to the central business district with ready amenities and infrastructure.
The acquisition of this new land will increase Mah Sing's prime landbank to 2,109 acres, with total remaining GDV and unbilled sales of RM26.2billion.
Including the latest purchase, 67% of their landbank is in the Klang Valley.
For this project, the most affordable two-bedroom units would have an indicative built-up space from 700 sq ft and indicative starting price from RM428,000, noted Mah Sing.
"We believe there will be a large pool of these buyers as their families may be staying within the surrounding established neighourhood," said its group Strategy and Operations director Lionel Leong.
"From the actual transactions listed in JPPH (Jabatan Peniliaian dan Perkhidmatan Harta), we also see high demand for bigger units. These larger units would be ideal for buyers who are currently staying in older homes and want better security and facilities to cater to their young families and children.
"For this target market, we intend to design 3 to 4-bedroom units. We shall be doing a registration of interest exercise soon," said Leong.
Mah Sing's management expressed its confidence that the new development will be well received on the back of its location and accessibility coupled with mature catchment, and established amenities.
Additionally, Mah Sing's M Centura, Sentul and M Vertica, Cheras projects, which were acquired in 2017, have both received positive response.
M Centura has recorded take-up rate of 78% to-date, while M Vertica (phase 1) recorded take-up rate of 83% to-date, said Mah Sing.  
Shares of Mah Sing closed two sen or 2.19% higher at 93.5 sen today, giving it a market capitalisation of RM2.27 billion.