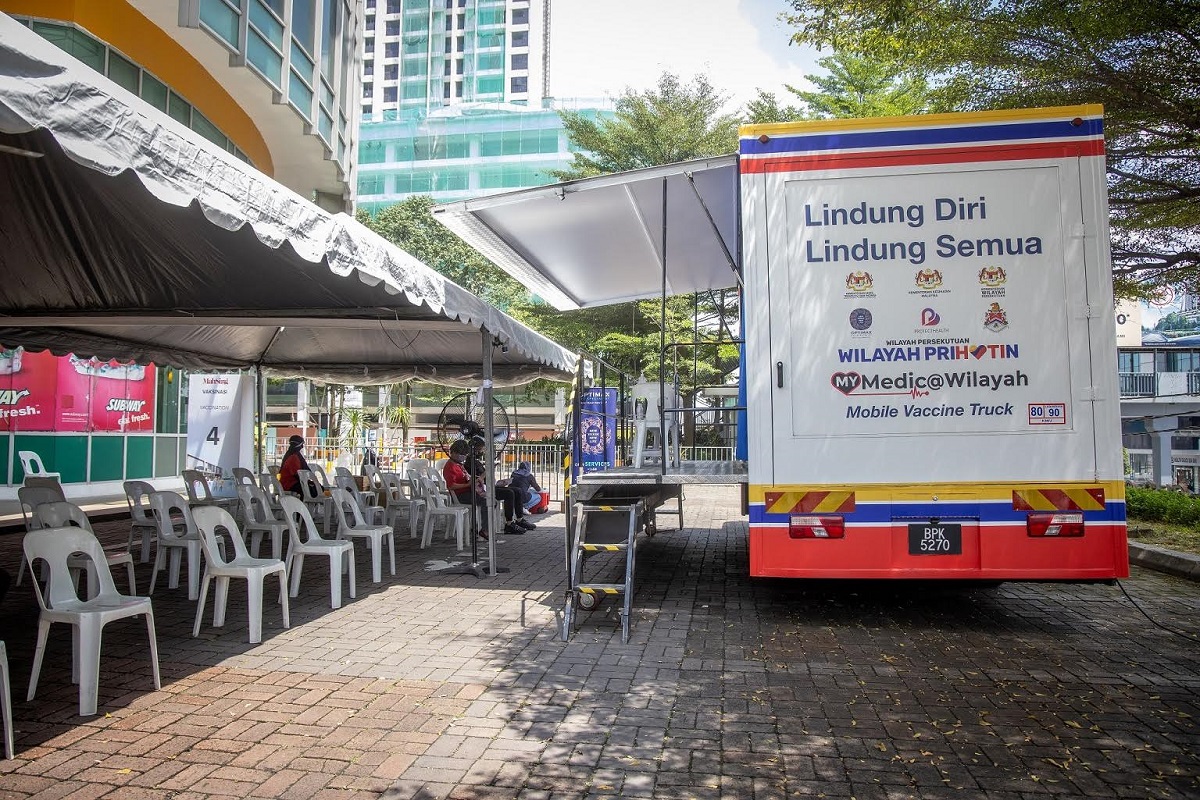 PETALING JAYA (July 26): Mah Sing Group Bhd is targeting to achieve a fully vaccinated workforce by next month as the vaccination effort under the National Covid-19 Immunisation Programme (PICK) continues to ramp up. To date, 80% of its employees have received at least the first dose of vaccination.
Mah Sing's founder and group managing director Tan Sri Leong Hoy Kum said in a statement: "We believe vaccinations play one of the key roles towards the country's economic recovery. It is extremely important to have a vaccinated workforce as businesses prepare to re-open and create confidence in order to welcome our customers once again."
Leong said: "We also welcome the government's move to introduce the Operation Surge Capacity to accelerate the vaccination drive in Klang Valley, followed by the facilitation of the walk-in initiative in Kuala Lumpur and Selangor from Aug 1 this year for those who have yet to receive their vaccination appointment after the date."
Follow our Covid-19 vaccination tracker to see where we are in the race to herd immunity.  
He added: "As an organisation that values its employees, we continue to take care of the wellbeing, safety and health of our staff and business associates, encouraging them to be vaccinated not only for self-protection but also the people they love. This is part of our ongoing commitment towards a safe working environment when they return to work once allowed by the government, subsequently reducing the risk and possibility of Covid-19 being spread at the workplaces."
The group has engaged in and applied for various vaccination programmes under the government and state initiatives for its employees across property, plastics and healthcare divisions, including the Public-Private Partnership Covid-19 Industry Immunisation Programme (PIKAS), Program Vaksin Selangor (SelVAX) Industry, a mobile vaccination programme by the Federal Territories Ministry, among others.
The continuous efforts are in line with the group's support of the newly immunisation target set by the government — to have all adults in Malaysia to be fully vaccinated in October.
Mah Sing has 52 projects in Greater Kuala Lumpur, Klang Valley, Penang, Johor, and Sabah and is one of Malaysia's fully integrated developers with residential, commercial, hospitality and industrial developments. In 2020, Mah Sing also expanded its manufacturing division by venturing into the healthcare sector via glove manufacturing, leveraging its experience as a plastics manufacturer over the past four decades.