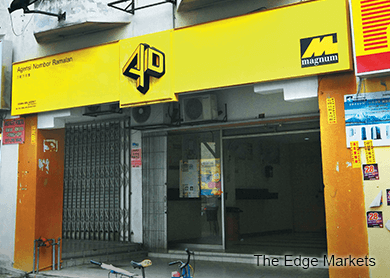 Magnum Bhd
(June 3, RM2.71)
Maintain hold with target price of RM2.61:  Magnum's first quarter of financial year 2015 (1QFY15) revenue was largely flat (-0.2% year-on-year [y-o-y]), an encouraging sign compared with the 4% contraction we had forecast. This may not be sustainable as we expect a dramatic slowdown in numbers forecasting operations (NFO) ticket sales from 2Q onwards, as the goods and services tax (GST) bites into the sentiment towards discretionary gaming spending. 
The 8.8% quarter-on-quarter rise in NFO sales was merely indicative of the seasonally high Chinese New Year period. Earnings before interest, taxes, depreciation and amortisation margin improved by one percentage point y-o-y on a lower prize payout ratio (1QFY15: 65.6%, 1QFY14: 67%).
The NFO industry remains plagued by structural problems. The rising cost of living post-GST will continue to drive punters in the direction of illegal operators amid poor enforcement. As illegal operators have the ability to provide credit, betting discounts and higher payouts, the legal NFO operators are competing with one hand tied behind their backs. However, with Magnum's net gearing of only 21% and strong free cash flow (6.9 sen in 1Q versus 1Q dividend of 5 sen), we believe that it will be able to maintain its 5 sen quarterly dividend.
The new game variant, 4D Jackpot Gold (launched in November last year), has lost its momentum after the initial excitement. The sales per draw of RM400,000 in the initial stage have decelerated to only RM120,000 after six months. We estimate that the contribution of 4D Jackpot Gold to Magnum's revenues and net profit will be small, at approximately 1% and 0.3% respectively. — CIMB Research, June 2
This article first appeared in The Edge Financial Daily, on June 4, 2015.