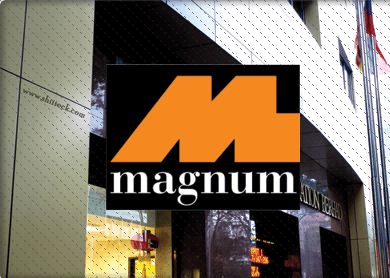 KUALA LUMPUR: Magnum Bhd posted a 12% decline in its net profit for the second quarter ended June 30, 2015 (2QFY15) to RM59.83 million or 4.2 sen per share from RM68 million or 4.8 sen per share a year ago, mainly due to fair value loss of quoted investments and incurrence of the goods and services tax (GST) expenses.
This was mitigated by lower prizes payout registered by the gaming division.
Revenue for 2QFY15 fell 5.6% to RM657.29 million from RM696.6 million in 2QFY14.
Despite weaker 2QFY15 results, the number forecast operator declared a second interim dividend of five sen per share for the financial year ending Dec 31, 2015 (FY15), payable on Sept 25.
In a filing with Bursa Malaysia yesterday, Magnum said gaming sales for 2QFY15 declined by RM39.3 million due to weak consumer spending. However, pre-tax profit increased slightly by RM2.8 million to RM88.9 million in 2QFY15 from RM86.1 million in 2QFY14, mainly due to lower prizes payout, net of GST expenses that was introduced in April this year.
"The investment holdings and other divisions reported a pre-tax loss of RM2.4 million in 2QFY15 compared to a pre-tax profit of RM8.4 million a year ago, mainly due to fair value loss of quoted investments in the current quarter as opposed to fair value gain of quoted investments and gain on disposal of properties recorded in 2QFY14," it said.
For the six months (6MFY15), Magnum reported flat net profit growth of RM150.59 million or 10.6 sen per share from RM150.53 million or 10.6 sen per share a year ago.
Revenue for 6MFY15 declined 2.7% to RM1.45 billion from RM1.49 billion in 6MFY14.
Magnum said the impact on disposable income of consumers following the implementation of the GST and the current socio-economic environment are expected to have a dampening effect on consumer spending and sales.
"However, it is still too early to accurately assess the duration and full extent of these factors on consumer spending. The board expects the operating environment in the immediate future to be challenging," it added.
Shares in Magnum closed one sen or 0.39% lower at RM2.56 yesterday, bringing a market capitalisation of RM3.63 billion.
This article first appeared in digitaledge Daily, on August 19, 2015.