This article first appeared in The Edge Financial Daily, on October 7, 2019.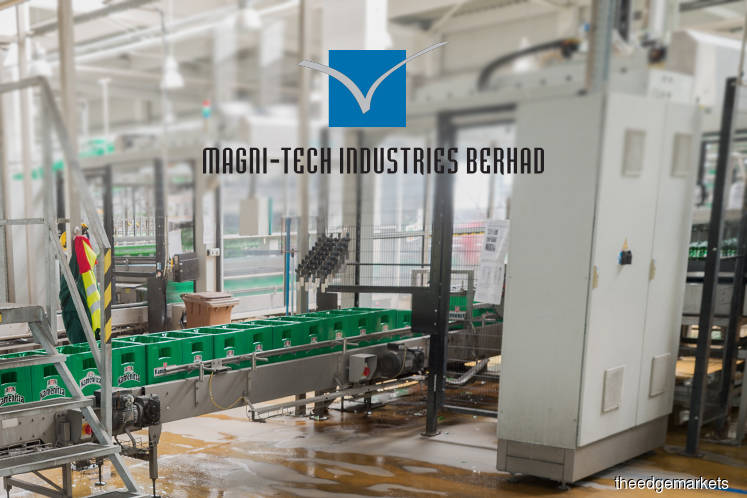 Magni-Tech Industries Bhd
(Oct 4, RM6.85)
Maintain outperform with a higher target price of RM7.75: Magni-Tech Industries Bhd has finally completed its two-phase expansion plan after delaying it previously. We understand that the group's manufacturing capacity is now at 45 million pieces annually, a 22% increase from 37 million pieces previously. Magni-Tech is also looking to expand its product offerings by venturing into the outerwear space, for example winter wear and parkas.
 
The management believes that to operate at an optimum level, each factory will be required to recruit and train approximately 1,500 workers but thus far, it has only recruited 1,200 workers for the new plant. The hiring and training process in the near term is likely to slow down as the Vietnamese New Year is just around the corner. In order to mitigate the rising labour cost pressure, Magni-Tech places emphasis on streamlining its operations and processes to improve on its efficiency by investing in automation. Besides, all of its factories are located in strategic locations (for example closer to the city), enabling Magni-Tech to save on accommodation and hefty transportation charges that are usually being provided by the employers.
Athleisure is the summation of athletics and leisure where clothing designed for athletic activities are worn during everyday life. Active sportswear is gaining traction with athleisure leading the way as a fashion industry movement as seen in Nike's latest quarterly results announcement, where the sportswear giant's earnings beat expectations, showing strong double-digit growth in its sales.
The Tokyo Olympics next year is one of the largest sporting event in the world which will be held between July 24 and Aug 9. It is expected to serve as a strong impetus to boost sales for all major sport brands. Therefore, we are optimistic that Magni-Tech will be able to ride on the global sportswear apparel wave.
We expect Magni-Tech to benefit from the trade diversion as its major US customer diverts its orders to Vietnam and other Asean garment manufacturers. Furthermore, we opine that Magni-Tech will be able to grow in tandem with its single major customer. Given the minimal capital expenditure for the year, we are forecasting a higher dividend payout by Magni for the year from 30% to 35%. — PublicInvest Research, Oct 4