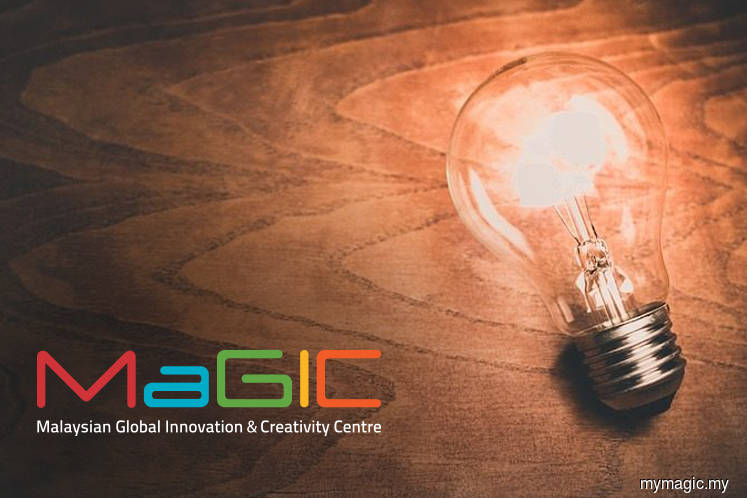 CYBERJAYA (Jan 17): Malaysian entrepreneurs can now benefit from access to a wider network of technology experts, thanks to a new partnership forged by Malaysian Global Innovation and Creativity Centre (MaGIC) with three other parties.
MaGIC inked a memorandum of understanding (MoU) with the Ministry of Science, Technology and Innovation's (MOSTI's) national ICT research and development centre Mimos Bhd, consulting firm Accenture Malaysia, and community-focused urban regeneration organisation Think City Sdn Bhd to drive collaboration and active involvement in Malaysia's entrepreneurship development.
Think City, established in 2009, started off by spearheading urban regeneration at Penang's George Town UNESCO World Heritage Site. Consequently, it was given the mandate to expand its initiatives in Kuala Lumpur, Butterworth and Johor Bahru.
With the MoU, Mimos and Accenture will also join MaGIC's Corporate Entrepreneurship Responsibility (CER) network, a programme that connects corporates and entrepreneurs with opportunities to leverage off each other's expertise and technology solution know-how.
"The partnership will bring together important factors for successful entrepreneurship programs such as Mimos' advanced technologies and Accenture's prowess in strategy, services, as well as technology and business consulting. This is an excellent example of the National Blue Ocean Strategy, and Mosti is proud to be a part of this exciting initiative," MOSTI Minister Datuk Seri Panglima Wilfred Madius Tangau said at the MoU signing earlier.
He added that entrepreneurs will now be able to have access to a wide network of technology experts and share technology solutions that will produce tangible outcomes.
"They (entrepreneurs) will pair up with the partners who have a set of practical problems and together will come up with a solution. That solution can then be turned into a prototype and entrepreneurs can then commercialise it. That's how the collaboration will happen," Tangau told reporters on the sidelines.
Meanwhile, MaGIC chief executive officer Ashran Ghazi said the CER platform is a national initiative to drive greater corporate and sector involvement in entrepreneurship development.
"Greater collaboration between corporates and entrepreneurs could lead to a more sustainable, vibrant ecosystem. It also opens the door to diversified economic activities and inclusive economic growth as CER offers a variety of market opportunities for entrepreneurs across various industries," said Ashran.
Following the MoU, he said a framework will be planned that will decide among others, how many more partners will be involved and how much capital injection is needed for identified programmes to take place.